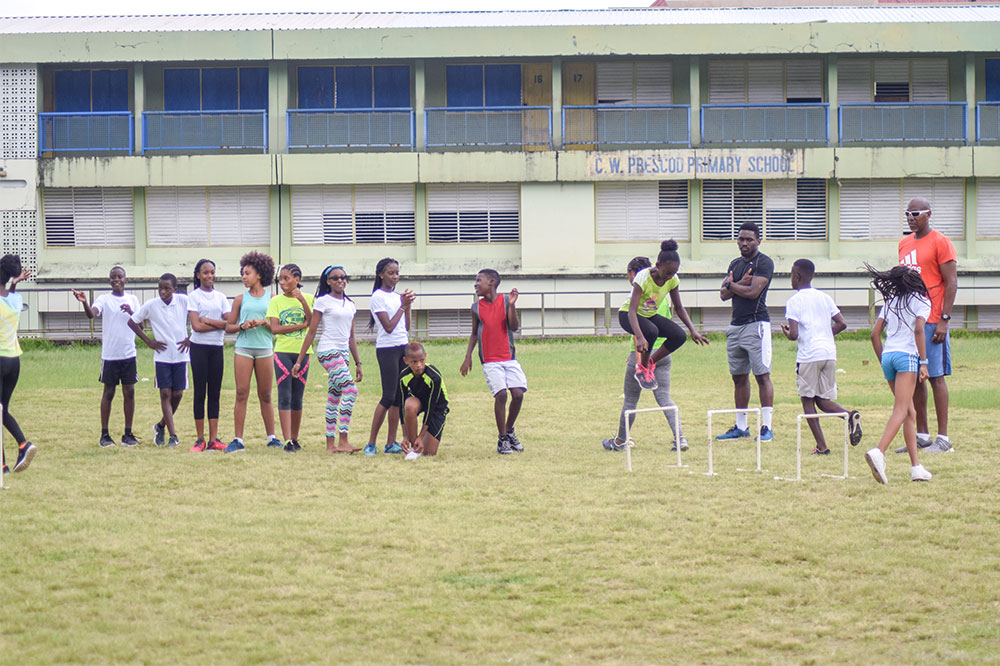 X – Ceed sports club hosts seventh annual athletics training programme
For the next five weeks, persons wishing to be part of a track and field programme, undertaken by the X- Ceed sports club, can do so.
Opened to members of the club and other interested persons, this year's camp, the seventh edition, got started yesterday, Monday, July 16, at the Grammar School Playing Field.
Staged Mondays, Wednesdays and Thursdays from 9 a.m. to 1 p.m., the camp endeavours to introduce and enhance the skills of the young athletes in several facets of track and field.
Former SVG athlete Kahlil Cato, who is one of the resource persons, told the participants at Monday's opening to begin to plot their way forward in athletics and in life.
Cato indicated that being involved in sports, helps with the charting of one's life.
"You at this step should plan for the next step… As a matter of fact you should make preparation for three steps down the road," Cato told his charges.
A recipient of an athletics scholarship in 1996, Cato implored the young athletes to set goals, otherwise they may just wander in life.
Overseeing the camp is head coach Godfrey Harry.
Other than Harry and Cato, coaches Chantel Legair, Javed Marksman and Ronique Dowers, will be instilling knowledge in the trainees.
Also lending a hand are Kailon Kirby and Rogike Thorpe, two former students of the Thomas Saunders Secondary School, who are currently attending the Kingsborough Community College in New York.