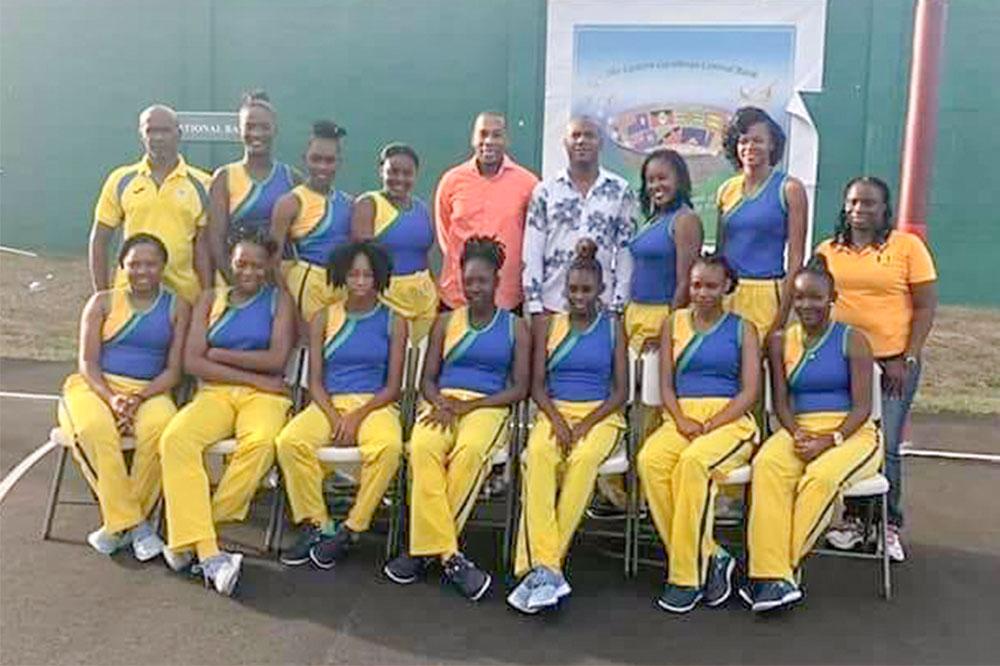 SVG still starving for another OECS Under-23 netball title
St Vincent and the Grenadines has to wait another year to make it win number 15 in the 28th edition of the OECS/ ECCB Under -23 Tournament, after losing to St Lucia 26-37 last Thursday night at the Pam Tyson Netball Stadium in St Kitts.
It was the Vincentians' second loss in the tournament, having already been beaten by St Kitts 32-36, thus ending third behind champions St Lucia, and second place, St Kitts.
St Vincent and the Grenadines, which last won the tournament in 2013, has gone five years without a win, the longest for the team since the inception of the tournament in 1991.
The Vincentians had begun the tournament on a winning note, swamping Nevis 78-9, before going under to St Kitts.
Wins over Dominica 54-25 and Antigua and Barbuda, 37-13, had given the Vincentians a lifeline to snatch the title via the goal differential route, but that was not to be.
In the decisive match, St Lucia showed their superiority with an 11-5 lead after the first quarter and extended their hold with a 24-13 scoreline at the half-way mark.
And, it was over, barring the shouting, as the St Lucia team stayed on course with a 29-18 margin, as they stepped closer to their sixth sub-regional title.
For St Lucia, Ianna Hypolite registered 27 goals and Dasha Eugene, 10, while Zanelle James scored all 26 goals for St Vincent and the Grenadines.
The win added to the previous titles St Lucia recorded in 1995, 1997, 2004 and 2014.
The St Vincent and the Grenadines list shows titles hoarded from 1991 to 1994, 1996, 1998 to 2002, 2006 to 2007, as well as 2012 and 2013.
St Vincent and the Grenadines was also runner-up to St Lucia in 2014, and was second to Grenada in 2015, 2016 and 2017.
Grenada, which did not defend their title, also recorded wins in 2003 and 2008.
St Kitts is the other country who had lifted the title. The Kittians have done so on two occasions, 2009 and 2011.