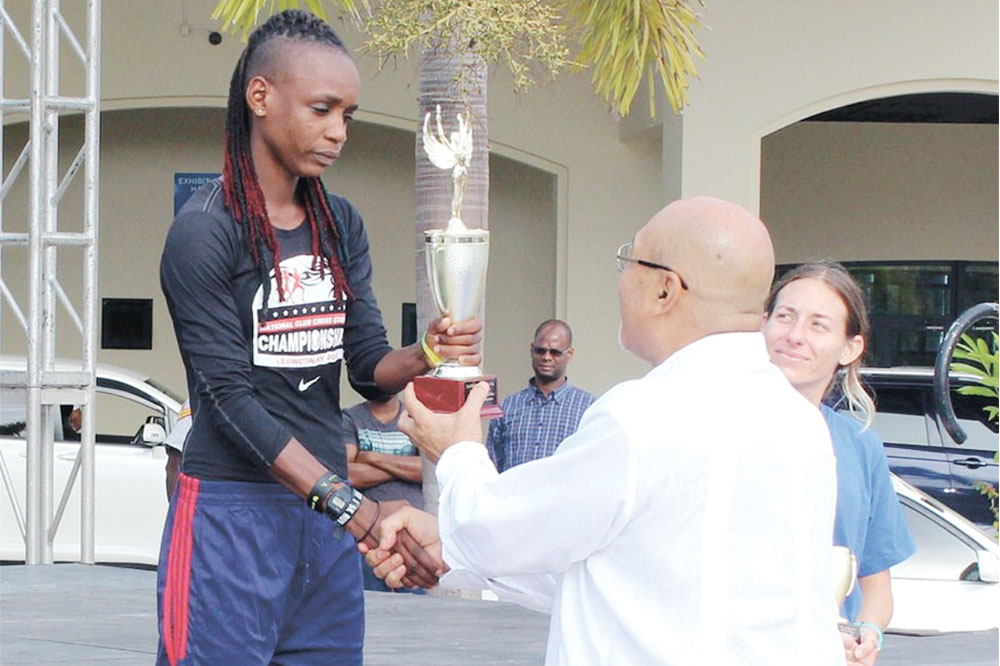 Linda Mc Dowall is the top woman in CARICOM 10K
Linda Mc Dowall revelled, last Saturday, in Montego Bay, Jamaica, to retain the women's title of the CARICOM 10K road race.
Winner of the title in 2016, and with no race held in 2017, McDowald handed St Vincent and the Grenadines another lien, as she was ahead of all her competitors, in a time of 39 minutes 50 seconds.
Mc Dowall, though, was not able to better her 37 minutes 57 seconds, achieved in the event in 2016, in Guyana.
Trailing Mc Dowall in second place was Grenada's Kenisha Pascal, whose time was 40 minutes 21 seconds, while Barbadian Carlie Pipe did 46 minutes 12 seconds, to finish third.
There was another podium finish for St Vincent and the Grenadines. Junior Ashton's 35 minutes 54 seconds, put him third, behind the Dwayne Graham and Oshane Archibald, both of Jamaica.
In winning the men's bracket, Graham's time was 34 minutes 15 seconds, while Archibald returned 34 minutes 19 seconds.
And, giving a creditable effort was another Vincentian Pamenos Ballantyne, who placed fourth.
A former winner of the CARICOM 10K, Ballantyne completed the course in 37 minutes 40 seconds.
The race formed part of the 39th hosting of the CARICOM Summit, which was also staged in Montego Bay, July 4-6.