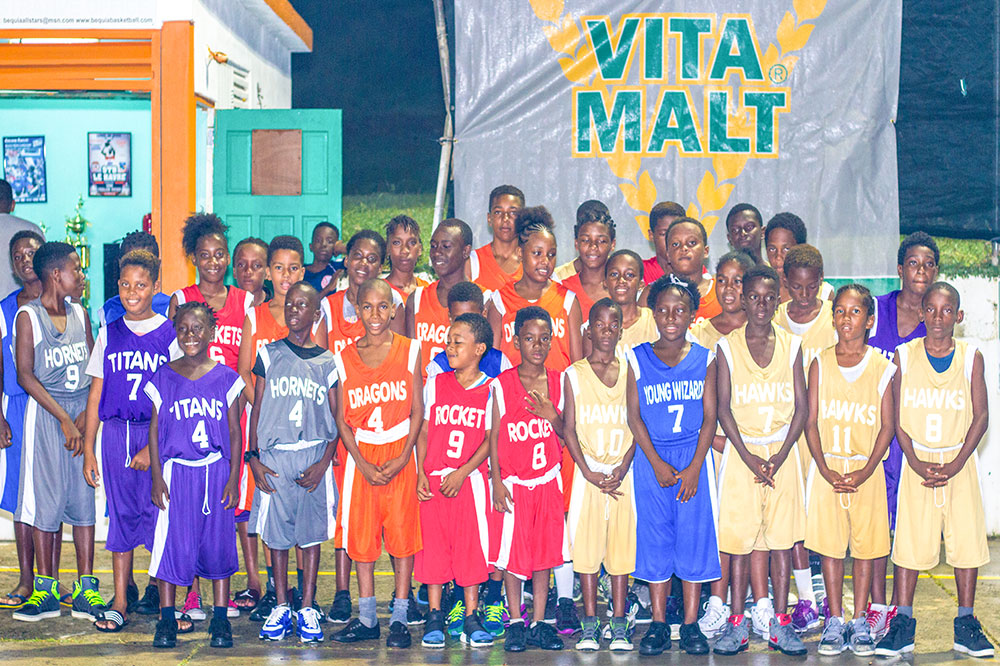 2018 Bequia Basketball tournament goes live
When the 2018 Vita Malt Bequia Basketball tournament opens this Saturday evening at the Clive Tannis hard court, it will be entering a new frontier.
For the first time, matches will go live online via Lite FM.
This innovation, along with the recent investment of two high quality breakaway rims and upgrades to the Gared backstops with glass backboards, are welcomed to the tournament, which started in 1999.
Also part of this year's tournament, is the addition of one new team in the Under-16 development division and one in the first division.
New addition to the lot is Golden Knights, which joins Hawks, Rockets, Titans, Hornets, Dragons and Young Wizards, as the tournament commemorates its 20th hosting.
Those in the Under-16, along with three in second division and five in the first division will contest for tournament honours.
The second division is made up of Young Duke, Blazin Heat and Rising Stars II.
Meanwhile, Police United is the new entrant in the first division, as they compete for honours with Raptors, Kings, Rising Stars and East Blazers.
Saturday's opening ceremony is set for 6 p.m., with the march past of teams, to be followed by remarks from basketball and government officials and sponsors, along with long-standing president of the Bequia Basketball Association Sabrina Mitchell.
Apart from heading the Bequia Basketball Association, Mitchell is a SVG sports ambassador, the secretary general of the Caribbean Basketball Confederation and a FIBA Americas board member.
The on-court action will begin with last year's finalists in the Under-16 division Dragons and Hawks from 7 p.m.
Then, there will be the feature match between Bequia United and Arnos Vale Seekers.
Matches in the tournament are set for Wednesdays, Fridays, Saturdays and Sundays.
During the tournament, the Bequia Basketball Association will host the Hope & Hope team of North Carolina in some exhibition matches and will also make way for the Bequia Community High and the Bequia Seventh Day Adventist, as the two replay this year's schools' final.
The tournament is scheduled to end August 2.