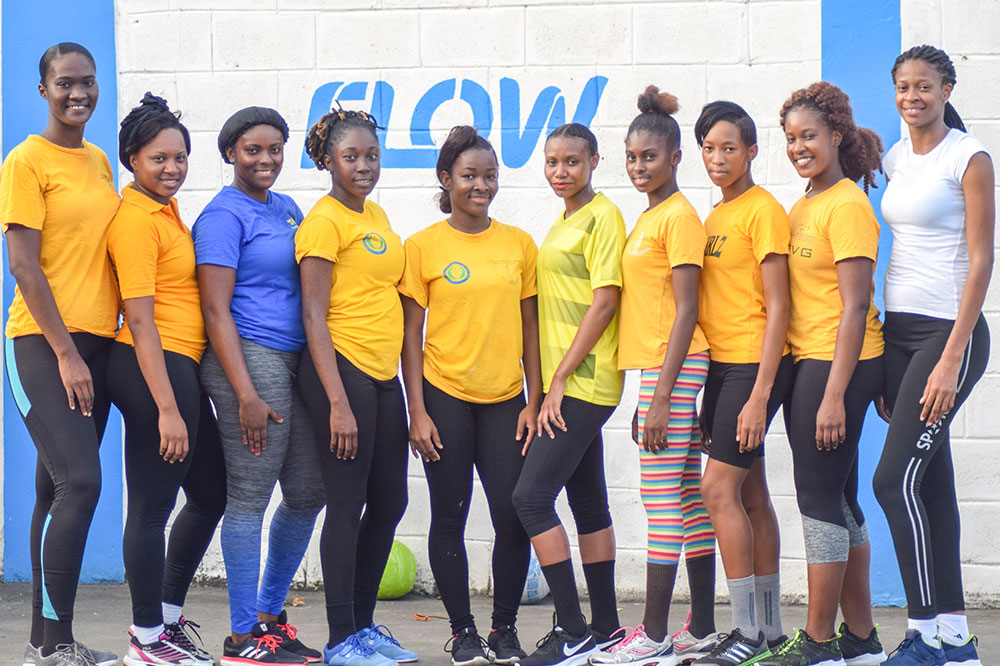 'Our chances are as good as any' – Harry
Cagey about making clear-cut predictions of his team's chances at the 28th ECCB/ OECS Under-23 Netball tournament, coach of the St Vincent and the Grenadines Godfrey "Fuzzy" Harry, cautiously told SEARCHLIGHT, "Our chances are as good as any".
The tournament, which is set for the Pam Tyson Netball Complex in St Kitts, from July 7 to July 12, will be without defending champions Grenada.
Winners of the tournament for three straight years (2015 to 2017), the Grenadians have opted not to participate.
Apart from St Vincent and the Grenadines (SVG), the other competing teams are Antigua and Barbuda, Dominica, St Kitts-Nevis and St Lucia.
SVG was second for the last four years, having last won the tournament in 2013, with St Lucia doing so in 2014.
But for Harry, it is not a foregone conclusion that his team would lift the title, and make 15 times that SVG will be doing so since the sub-regional tournament began in 1991.
"We are not taking any team lightly… Our chances are as good as any," Harry echoed.
Harry, though, is banking on his centre court and defence, as he has thumbed those as the areas of the team's strength.
"We also have eight of the players from last year's team and another who had played previously in the tournament," Harry declared.
Returning from last year's outfit are Rosannia Stephens, Nerissa Delpesche, Zanelle James, JoMaria Quashie, Shanice Humphrey, Kaywanna Charles, Keinesha Browne and Keneisha Francis, while Maranda Spencer returns after a year's absence.
They are joined by three newcomers in Azuba Delpesche, Aaliyah Anderson and Jonelle John.
The team's manager is Natasha Stapleton, with Oniel Cockburn, St Vincent and the Grenadines' representative on the umpires' panel.
SVG missed an opportunity of toppling Grenada last year.
A weather system that affected the Eastern Caribbean, forced the cancellation of the deciding match between the two unbeaten teams, St Vincent and the Grenadines and Grenada.
But Grenada remained champion having a superior goal differential.
SVG' s tale of Under-23 netball titles are 1991, 1992, 1993, 1994, 1996, 1998, 1999, 2000, 2001, 2002, 2006, 2007 , 2012 and 2013.