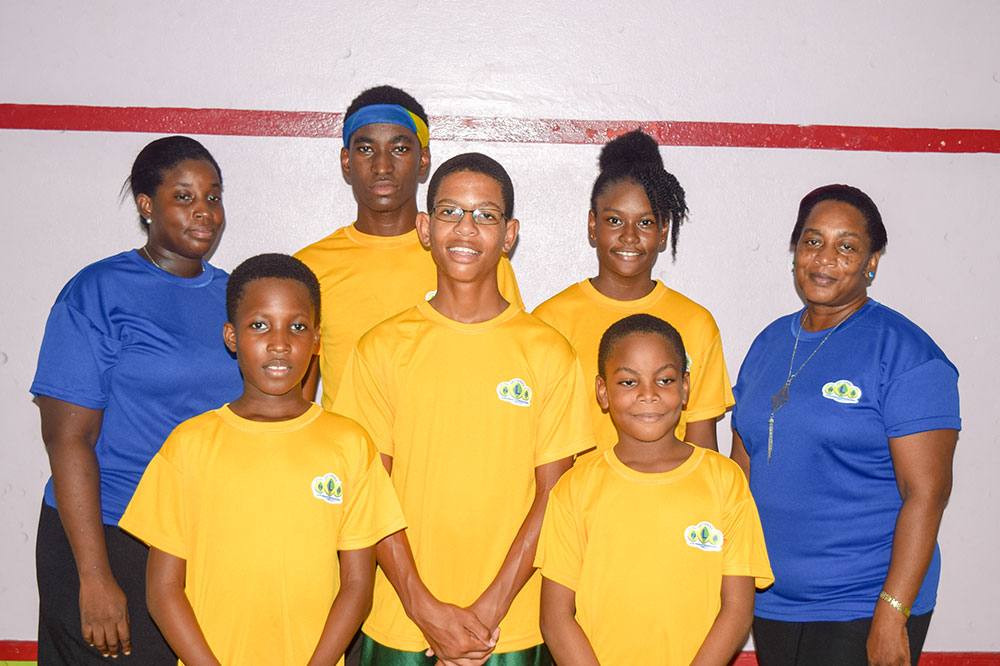 Kai Bentick heads all Vincentian OECS team to junior CASA
Seeded number two in the male Under-17 category, Kai Bentick headlines an all-Vincentian Organisation of Eastern Caribbean States (OECS) team to the XXXVI junior Caribbean Area Squash Association (CASA) tournament.
The tournament is set for the Liquanea Club in New Kingstown, Jamaica, from July 8 to 14.
Bentick, who was the runner-up last year to Khamal Cumberbatch, has set his sights on toppling his opponent this time around.
In preparation for the tournament, Bentick spent the past two weeks training at the Eastern Athletics Club in Brooklyn, New York.
Bentick was under the watchful eyes of Wael El Hindi, a former top-ten world-ranked player, head coach of the club, Adam Walker, and his father, James Bentick.
Speaking to SEARCHLIGHT from New York, Kai detailed his regimen for the past two weeks.
"I have worked on my speed and movement on court to help enhance my court movement…Also on my ball placement and target work with Walker, while El Hindi was responsible for pressure drilling on court," Kai noted.
He said that his father assisted him with some lightweight training and treadmill work at the gym.
The two Benticks, who would travel to Jamaica from the USA, are part of a nine-member OECS team to the junior CASA tournament. The senior Bentick is the team's coach.
Also on the team are Jayden George and Jaydon Williams, the number two seed (Male Under-11), Mikhail Quashie (Male Under-17), Indira Morgan (Female Under-13) and Mikal Quashie (Male Under-19).
Janine Doyle is the team's manger and Cindy Walcott, her assistant.
They leave for Jamaica, today, Friday.