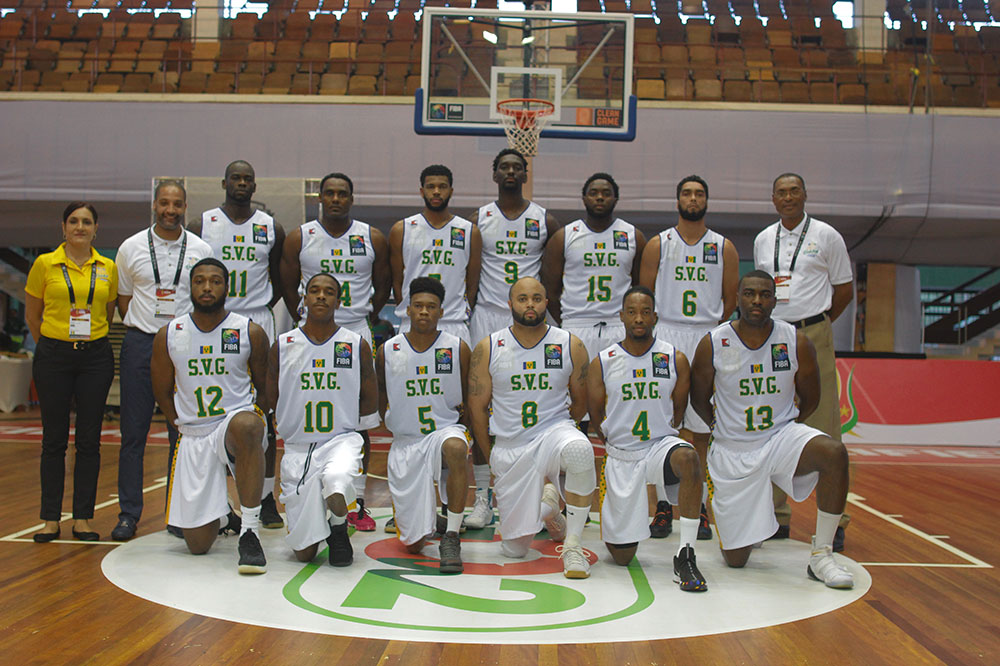 SVG places fifth in men's FIBA AmeriCup Caribbean basketball qualifier
Fifth place was St Vincent and the Grenadines' position in the men's segment of the FIBA AmeriCup Caribbean basketball qualifier, which ended last Saturday at the Anthony Nesty Sportshal in Paramaibo, Suriname.
St Vincent and the Grenadine came out of Group A of the preliminary round, after a solitary win and three losses.
However, the losses were all suffered in overtime.
In the Vincentians' opening encounter, they were beaten 102-104 by Guyana in double overtime.
Another overtime loss to Suriname 86-88, added to their woes.
St Vincent and the Grenadines rebounded to beat St Lucia 80-61 in match number three.
But the Vincentians fell back into their previous habit losing to Grenada 86-91, also in overtime.
Two successive wins in the consolation play-offs, firstly beating Bermuda 76-62, then flipping the script on Grenada 82-68, landed the Vincentians the fifth place.
St Vincent and the Grenadines' Chrisford Telesford was the leading scorer with 126 points.Wayne Williams, who travelled to Suriname as the team's manager commented, "I thought it was one of the better teams we have ever assembled as it relates to the depth of the team… We had some experienced players, we had players with a bit of experience, but with youth on their side, and we had some of the young players who are still in their 20s".
Williams opined that St Vincent and the Grenadines was at a disadvantage, as the team did not get much gelling and lacked match practice as a unit.
"Most of the teams had an advantage, as they came into the tournament after having several games as a unit in other countries …They came to the tournament match ready, where we did not have the resources to have that type of advantage," Williams stated.
However, Williams said, "Fifth position in this tournament is the highest we have ever achieved," but admitted, "We just have to go back to the drawing board and try to identify the mistakes and try to correct them".
Guyana placed first ahead of Antigua and Barbuda, with Barbados third and Suriname, fourth.Grenada ended sixth, Montserrat – seventh, and Bermuda – eighth