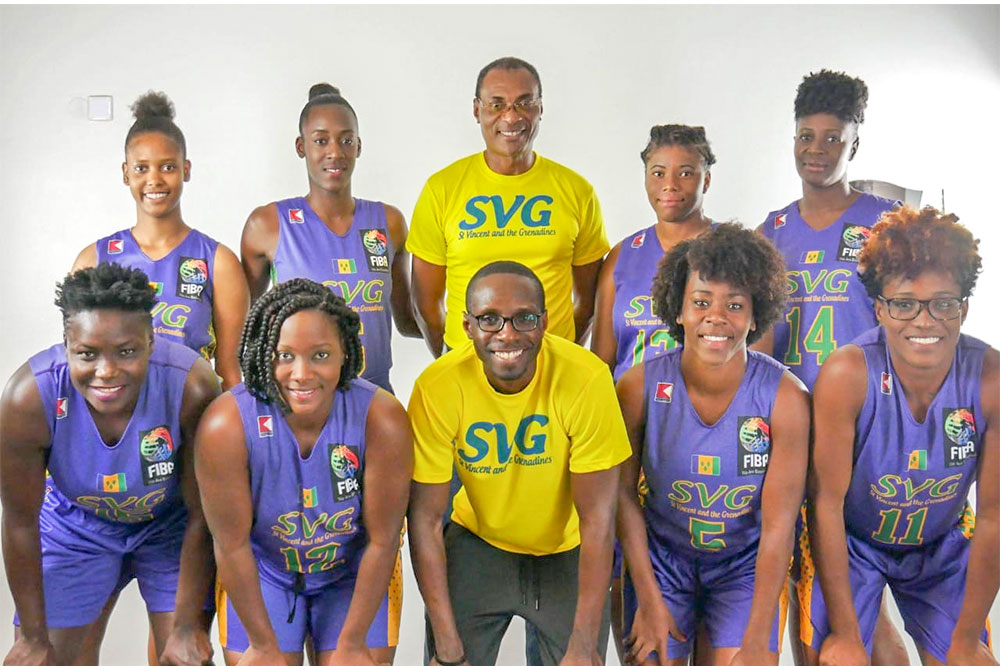 SVG finishes fifth in CBC women's basketball championships
St Vincent and the Grenadines women finished fifth, one better than their 2014 showing, when the 2018 Caribbean Basketball Confederation (CBC) concluded last Thursday at the Anthony Nesty Sporthal in Paramaribo, Suriname.
The Vincentians clinched the fifth place with a 63-51 downing of host Suriname, in the play off for the minor places. SVG led in all quarters, 17-15, 37-26, 50-41, before eventually trumping by a 12 goal margin.
Sheldeen Joseph, with 23 points, and Vasha Adams' 17 rebounds, led the Vincentians' efforts.
In the group stages, St Vincent and the Grenadines was beaten by the Bahamas and Cuba. Against the Bahamas, the winners dominated 13-9, 37-23, 53-42, and finally, 75-50, as St Vincent and the Grenadines went under.
Adams was SVG's stand-out player, scoring 16 points and pulling down 11 rebounds. The Vincentians were then swamped by Cuba. The Cubans ran out 29-6 in the first quarter; 58-8 at the end of the second, and 86-17 at the sound of the third quarter whistle.
Cuba rounded off their dominance, as the scoreboard read Cuba, 108, SVG- 32. SVG's best effort on the court came from Joseph, who had 18 points and 7 rebounds. Cuba, ranked 14th in the world, finished at the top of the heap, beating the Dominican Republic 64-53 in the final.
Placing third was Barbados, who had a 65-56 win over the Bahamas. The other team in the tournament was Guyana.