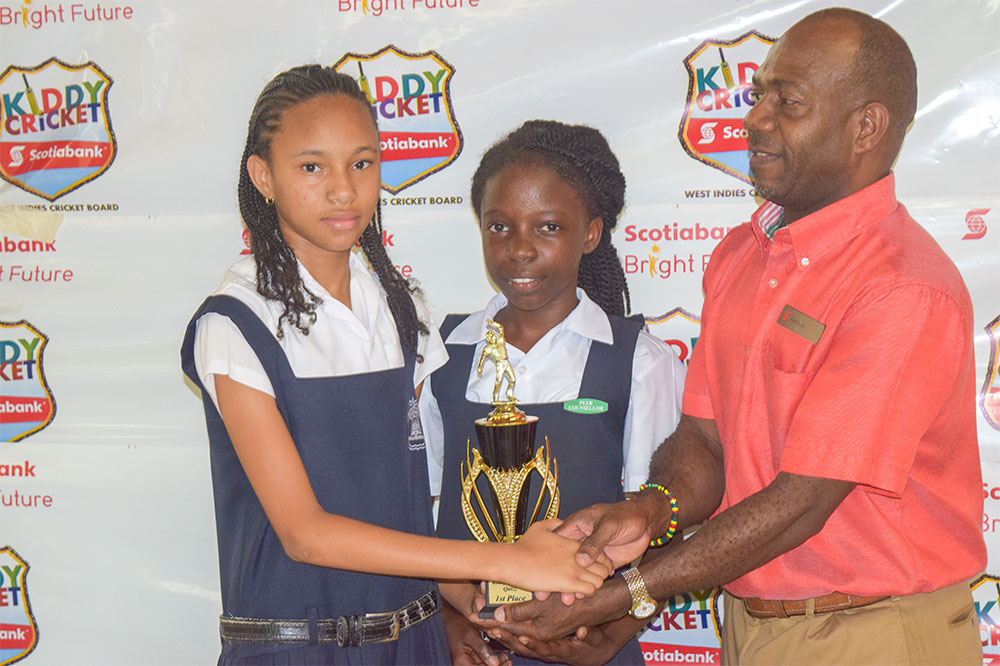 Richland Park Government holds on to Kiddy Cricket Quiz title
The all-female pair of Synelia Shoy and Kneilla Peters, representing the Richland Park Government School, helped their institution repeat the title of champions of the Scotiabank Kiddy Cricket Programme Quiz Competition.
They did so last Friday, when the final of the 2018 edition took place at the Red Cross Headquarters in Kingstown.
Shoy, who was part of last year's winning unit, and Peters, amassed 96 points, to be ahead of the seven other finalists.
Taking second place was 2012 winner, Pamelus Burke Primary School.
Represented by Devonte DaBreo and Koda Williams, Pamelus Burke Primary, though, had to square off against Belmont Government School in a tie-breaker, as the two were locked on 90 points each
Chandel Creese and Kody Thomas were Belmont Primary's representatives.
The other finalists were CW Prescod Primary, New Grounds Primary, Lower Bay Primary, Langley Park Government and Calliaqua Anglican schools.
The quiz consisted of a written multi-choice segment, an oral open-ended category, based primarily on cricket, and a Mathematics category, also cricket related.
Cane End Government School won the inaugural competition in 2011. Layou Government champed in 2013 and 2015, Kingstown Preparatory, in 2014, and St Mary's RC trumped in 2016.