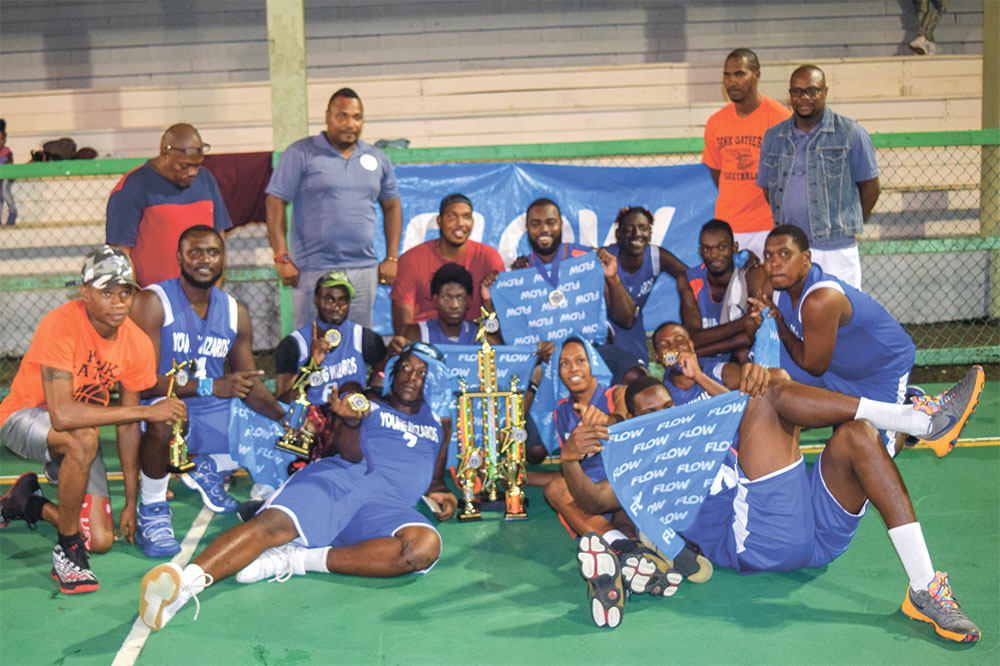 Bequia United trumps Arnos Vale invitational basketball title
Bequia United, last Sunday night, won the Arnos Vale Basketball Club invitational championships, derailing the run of Arnos Vale Heat Seekers One, at the Arnos Vale Netball Complex.
Except for a one-point lead by Arnos Vale Seekers One, at the end of the third quarter, it was Bequia United that was always in the ascendancy, to finish winners, 70-65.
Keithroy Lavia led Bequia United's scoring with 15 points and player of the final, Jason Hutchins, had 14 points,It was however the overall MVP of the championships, Dareo Glasgow, who had a game high 23 points, while Philbert Prescod poured in 22 for Arnos Vale Heat Seekers One.
Bequia went into the finals after disposing of RSVG Police 80-55, and Arnos Vale Heat Seekers One ousted Calliaqua United 64-55.
RSVG Police crafted out a 53-49 win over Calliaqua United to win the third place play-off, which preceded last Sunday final.
The top scorer for RSVG Police was Nicholas King who contributed 17 points and for Calliaqua United, Otis Hector had 20 points.
Apart from the player of the final and the championships' overall MVP, there were individual MVPs for each of the participating teams.
The other teams which were seeing honours were Mavrix, Blue Chip One and Two, South Rivers, Trinity Medical School, Northern Boys and Arnos Vale Heat Seekers Two.
Speaking to committee member for the Arnos Vale Basketball Club, Dr. Junior Ackie, expressed his gratitude to telecommunications company Flow, who according to him, assisted greatly in the resurrection of the basketball championship. Ackie stated that there was a great need to revive the sport, and further highlighted that the games, which saw the participation of 11 teams overall, were well received by sport fanatics.