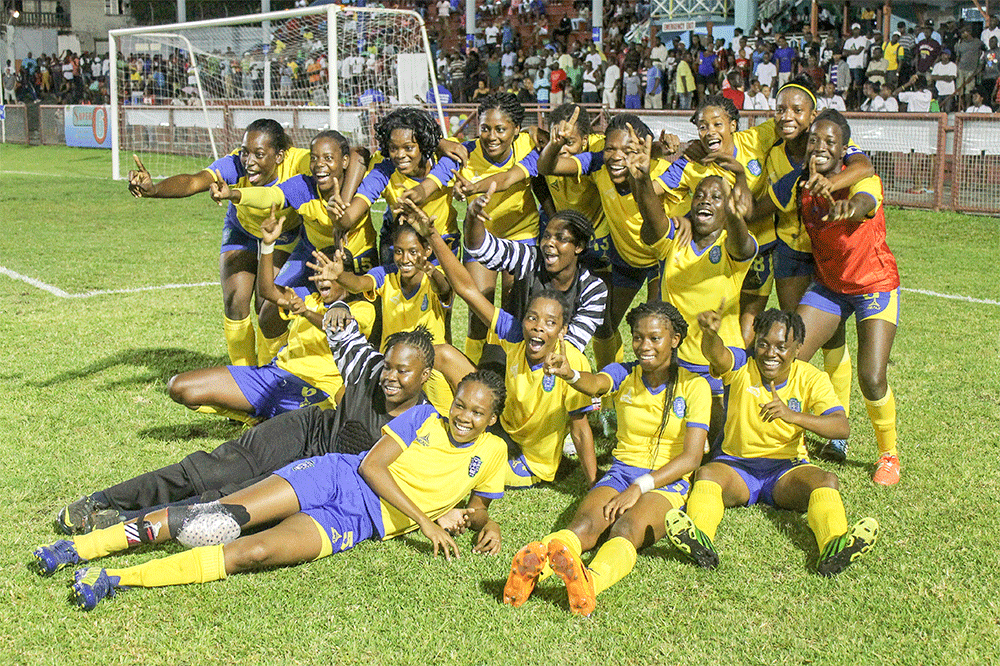 Six national football teams in training
Six national football teams are currently in training as St Vincent and the Grenadines prepares itself for regional and international tournaments.
In training are the male Under-14, the female Under-15, the male Under-17, the male Under-20, along with the senior male and female outfits.
The male Under-14 is preparing for the Caribbean Football Union's championships in St. Kitts and Nevis. Bishon Williams is the head coach, while Debson Cruickshank is the manager.
Meanwhile, the female Under-15 heads out to the CONCACAF championships, set for Orlando, Florida, USA, in August.
Andrew Bramble is the head coach, with Danielle Jackson, manager.
Also, the male Under-17 will compete in the CONCACAF championships, with former national player Christopher Harry as head coach.
Further up in the age groupings, in preparation for another CONCACAF championships, is the male Under-20 team, which is being coached by Wayde Jackson and managed by Idris Baptiste.
In addition, the senior males are preparing for WIFA tournament in August, which is a warm-up for the first ever CONCACAF Nations League, to be played on a home and away basis, beginning September.
Cornelius Huggins has already been identified to remain as head coach, along with Otnell Douglas, as team manager And, the senior females are preparing for the Windward Islands Football Association (WIFA) Women's tournament, with Arrington Burgin retained as the head coach.
Inaugural winners of the tournament in 2015, SVG women finished at the back of the pack in the last edition in 2017.
The females have endured a wretched time in the last two months, losing all six matches they have played in the CFU challenge and the World Cup qualifiers.