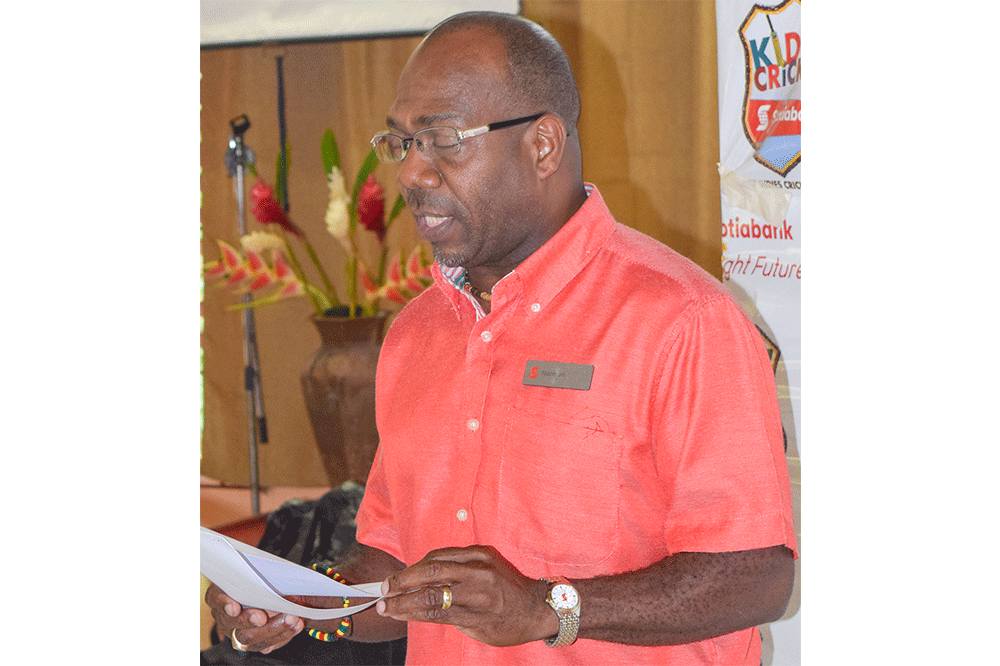 Scotiabank reaffirms commitment to Kiddy Cricket
Scotiabank has expressed its delight in partnering with Cricket West Indies in the Kiddy Cricket programme regionally, and more so, St Vincent and the Grenadines.
This reaffirmation of commitment was expressed by a representative of Scotiabank, St Vincent and the Grenadines, Norman Cumberbatch, as he spoke at the closing ceremony of the 2018 Kiddy Cricket schools' quiz final, which took place last Friday at the Red Cross headquarters, in Kingstown.
Speaking for country head Pamela Herbert-Daniel, Cumberbatch relayed: "I want to convey how important it is for Scotiabank to get more youngsters to be involved in Kiddy Cricket, as cricket has a culture of respect towards your teammates and the opposition who you are competing with in this quiz".
Cumberbatch added , "Through Scotiabank Kiddy Cricket, children not only acquire an interest and passion for playing cricket, they also obtain knowledge via a quiz-based activity… The programme aims to help primary school children gain and maintain an appreciation for cricket".
"In addition, it helps children develop positive values and good sportsmanship, along with enhancing the appeal of their education," Cumberbatch underscored.
Cumberbatch thanked co-ordinator of the Kiddy Cricket programme Stanley Hinds and his team coaches "for completing yet another successful Kiddy Cricket Quiz, and most importantly, the parents for exposing their children to this activity".
The quiz competition was started here in 2011.