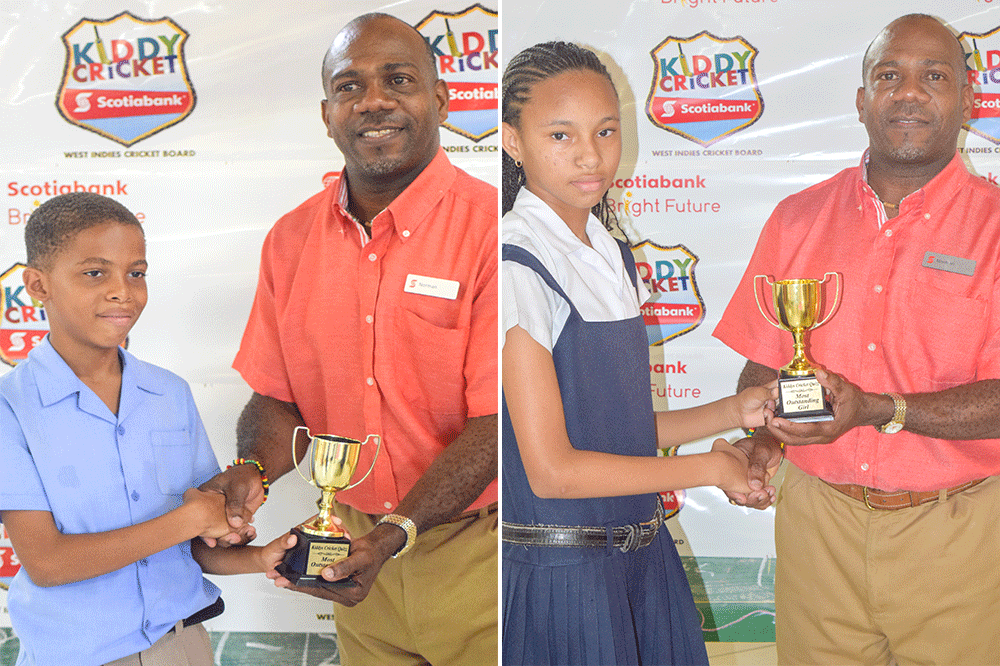 Scotiabank Kiddy Cricket quiz standouts rewarded
There were three individual awards presented at last Friday's final of the Scotiabank Kiddy Cricket schools' quiz, which was held at the Red Cross Headquarters in Kingstown.
Rewarded were, the Best Male Quizzer, the Best Female Quizzer and the Most Outstanding Teacher.
Copping the Best Male Quizzer award was Devonte Da Breo of the Pamelus Burke Primary. Synelia Shoy of the Richland Park Government retained her title of Best Female Quizzer, a title she won in the 2017 edition.
And, the Most Outstanding Teacher awardee was Raymond Roberts.
A former teacher at the Richland Park Government, Roberts, who is retired, still lends his time in preparing the students for the quiz.