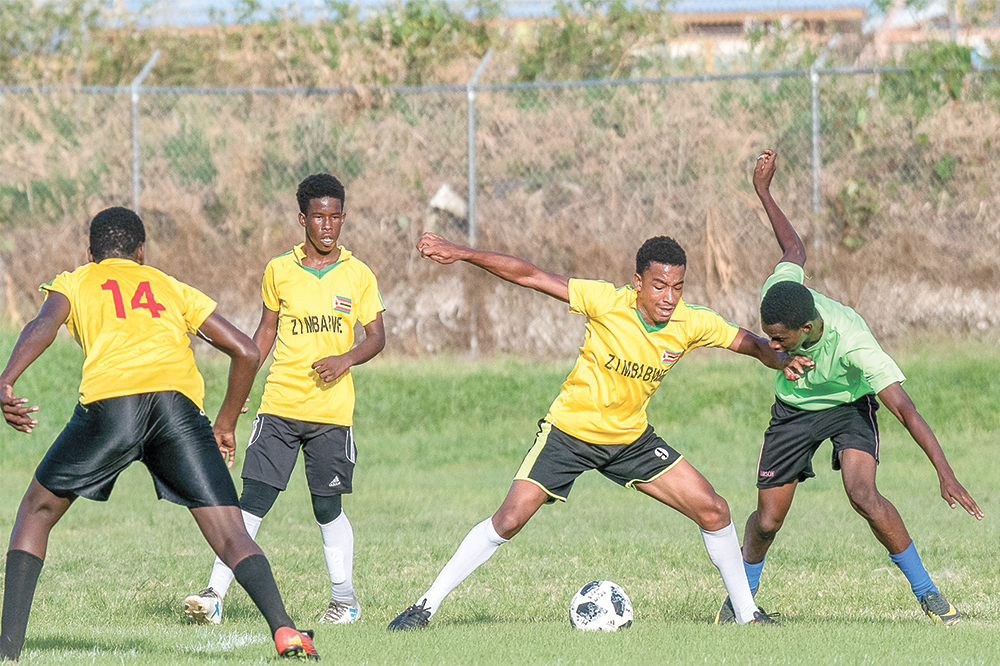 Walvaroo City dominates Biabou football awards
Third place finisher in the 2018 Hairoun Beer Biabou Nine–A–Side football league Walvaroo City, took away four individual, and one team award, at the closing ceremony at the Biabou Playing Field, last Sunday.
Walvaroo City's major award was gained by Brad Richards, who was the league's most valuable player.
Richards' top award added to his best midfielder title. It has become a habit for Richards to cop the best midfielder award, having done so in recent competitions, namely the Marriaqua league, the North East league and the Diamonds league.
In 2016, Richards gathered the best midfielder award in the Biabou league, when he was then a player with Groove Street Ballers.
Other individual awards which went Walvaroo City's way were the most goals and best goalkeeper, which were collected by Dorian Dallaway and Nathaniel Carrington, respectively.
Dallaway registered 17 goals.
To crown off Walvaroo City's awards, was the team title won for scoring the most goals.  In tally, Walvaroo City netted 54 goals.
There were other individual awards presented on the afternoon of celebration.
Collecting the best defender accolade was Gerard Ashton of Greiggs FC, while Altonio Rodney of Biabou FC, was awarded the most promising young player prize.
There were two Rising Stars awards, which were presented to Romario Dennie of Greiggs FC and Anthony Hazell of Pride and Joy One.
And, Lauders took the most discipline team and the best dressed team awards.
Twenty teams participated in this year's league, which also had a knock-out component. SV United won the knock-out.