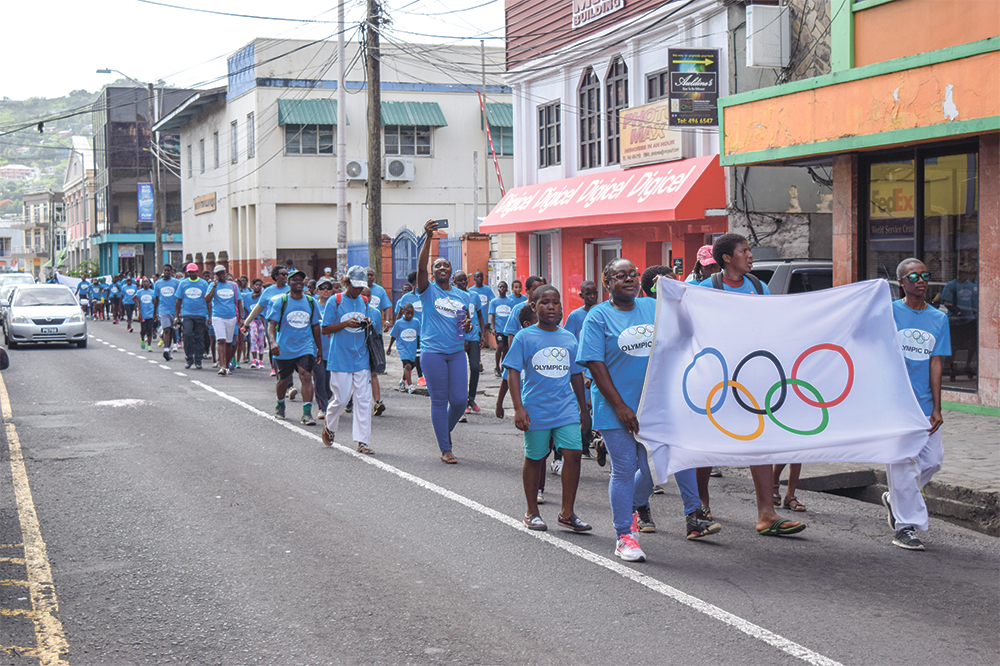 SVGOC to celebrate Olympic Week 2018
The St Vincent and the Grenadines Olympic Committee (SVGOC) has set out its events to mark Olympic Week set to be commemorated June 17 to 23.
The week commences on Sunday with a Church Service at the Arnos Vale Covenant Assembly at Arnos Vale.
On Monday, there will be the release to all media houses and schools of the International Olympic Committee (IOC) president's message, with the SVGOC president's message set for release on Tuesday.
Media messages occupy the agenda for Wednesday, Thursday and Friday.
The week culminates on Saturday with the observation of International Olympic Day.
As part of the day's proceedings, the SVGOC will invite one teacher and 10 students from grades 4 to 6, (five males and five females) from Kingstown Preparatory, CW Prescod Primary, St. Mary's RC, Lodge Village Government, Questelles Government, Layou Government, Barrouallie Government, Sion Hill Government, Kingstown Government and Dubois Government schools, to be engaged in several activities.
Following the Opening Ceremony, which is set to start at 10 a.m., the students will participate in traditional games.
 Among the games are Marbles, Hop Scotch, Rounders, Morale, Skipping, Road Tennis, Obstacle shuttle, Dog and Bone, Simon Says and Hula Hoop.
 Also listed for the students is the "learn to play a sport" session, which will see them exposed to the rudiments of Basketball, Boxing, Cycling, Rowing, Rugby, Table Tennis, Taekwondo and Volleyball.
 A highlight of the afternoon is the Olympic Day Run, which starts at the Grammar Schools Playing Field, goes around Kingstown and returns to the start venue.
 Affiliates of the SVGOC are requested to send 10 participants each to the Olympic Day Run.