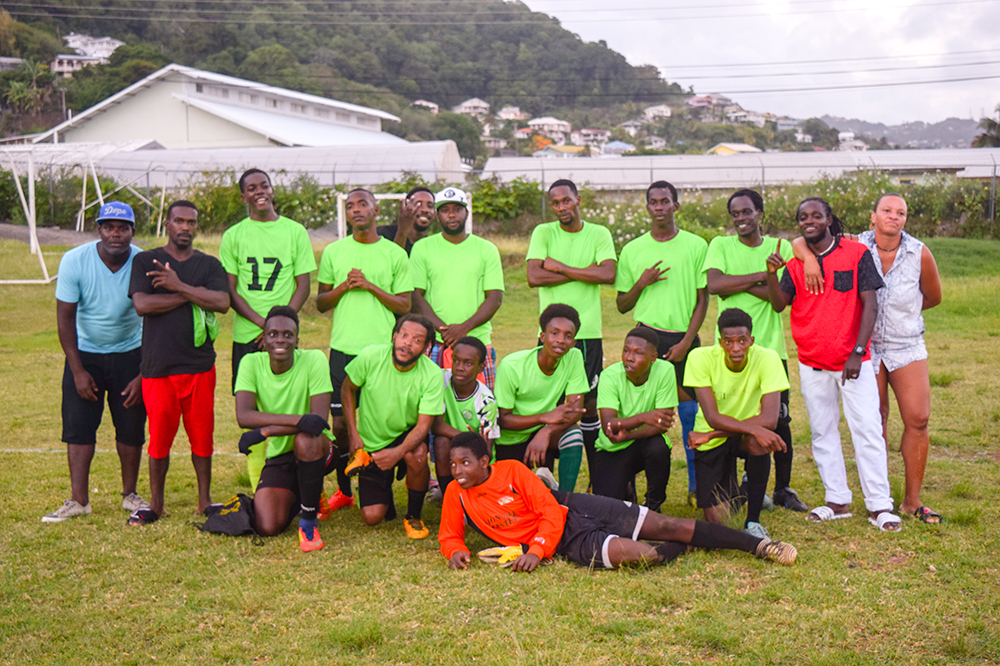 Walvaroo takes bragging rights in Sion Hill football
The village of Walvaroo can boast that it has the best crop of current footballers who reside in the Sion Hill Community.
This, as two teams from the village contested the final of the Sion Hill Inter-Village Football Competition, last Sunday at the Sion Hill Playing Field.
But it was Walvaroo One which came away with a 2-1 victory over Walvaroo Two, in a hotly contested final.
A goal each from Enrique Millington and Jason Richards, accounted for Walvaroo One's tally.
Junior Mc Kie had replied for Walvaroo Two, as they threatened a grand stand finish to the final.
They two had set up an all-Walvaroo final, with wins in the semi-finals.
Walvaroo One handed Roseau One a 3-0 defeat, via strikes from Enrique Millington, Brad Richards, and an own-goal.
Walvaroo Two, on the other hand, eeked out a 3-2 win over Village, in the other semi-final.
Netting for Walvaroo Two were Junior Mc Kie, Randy Pierre and Karanji Alexander, while Juma Gilkes and Jante James replied for Village.
Apart from bragging rights, Walvaroo One took home the winner's trophy, along with beverages.
Jante James of Village was the competition's top gaol scorer with eight goals.
Roseau Two, Sion Hill Masters and Mala Village were the other competing teams.
Contributing to the prizes distributed to the participating teams were the Sion Hill Sports Club, Leroy Llewellyn, Francis "Vamps" Llewellyn, Venton James, Kenrick Whyttle, Josh Jacobs, Eustace Auto Supplies and G & T Enterprises.