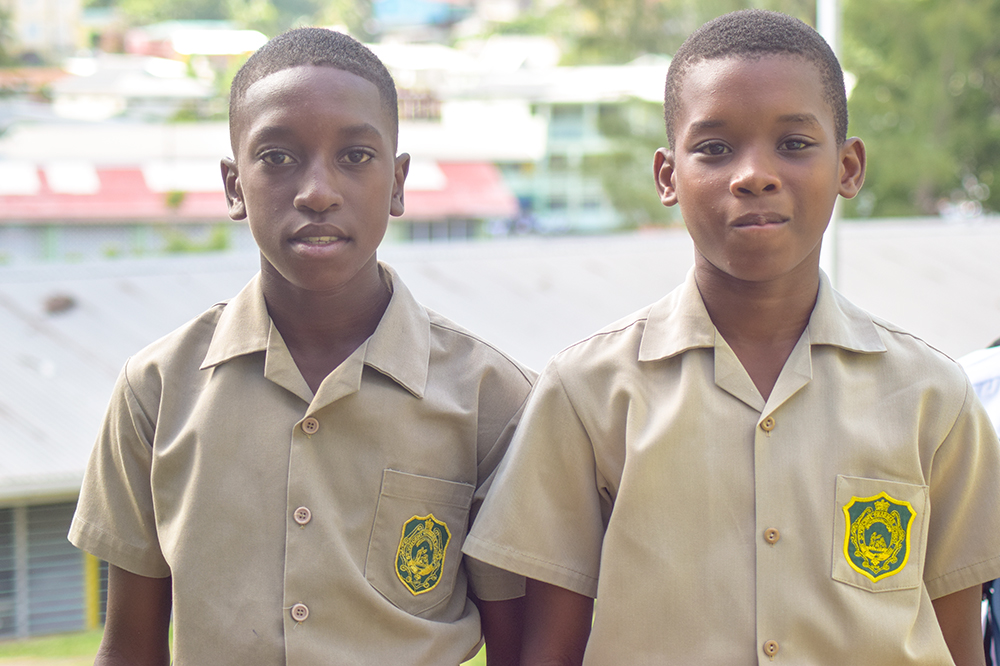 Two Vincentian footballers to witness World Cup opening ceremony 
Two promising 12-year-old footballers, Delano Benjamin and Jade Browne, will be part of the pomp of the opening ceremony at the 2018 FIFA World Cup in Russia, which kicks off June 14.
The duo were selected by the St Vincent and the Grenadines Football Federation, to be St Vincent and the Grenadines' representatives at the Gazprom / FIFA Football for Friendship Programme June 8-15 in Moscow, Russia.
As part of their all-expenses-paid trip, Benjamin and Browne will be present at the opening match, which features Saudi Arabia and host Russia at the Luzhniki Stadium.
This would round off the players' sojourn to Russia.
Prior, they, along with players of similar age from 210 other countries, will be part of a social programme, in which football is used as a tool to promote friendship, health, victory, peace, equality, devotion and fairness.
Others areas to be fostered are tolerance, open-mindedness and respect for each other's cultures and nationalities.
In addition, all the players have been split into 32 teams and will be involved in an international tournament.
The Vincentian duo have been drawn in Team Rhinoceros. Benjamin and Browne join fellow footballers from Austria, Iceland, Finland, South Sudan, Togo and Tonga.
Benjamin's role in the team is that of a striker, while Browne will perform the role of media personnel.
Both players expressed joy and excitement in journeying to Russia.
"I am really excited to go, because it is the first time I am getting to travel and really want to show off my skills," a beaming Benjamin, who players for Volcanoes FC, related.
Likewise, Browne, a member of the Avenues United Football Club stated: "I am really, really excited to go to Russia and to have a good time there".
Also afforded the opportunity to travel to Russia with the two footballers are Akeshia Lowe, mother of Benjamin and Janielle Browne, Jade's mother.
This is the sixth occasion that the Football For Friendship is being held.