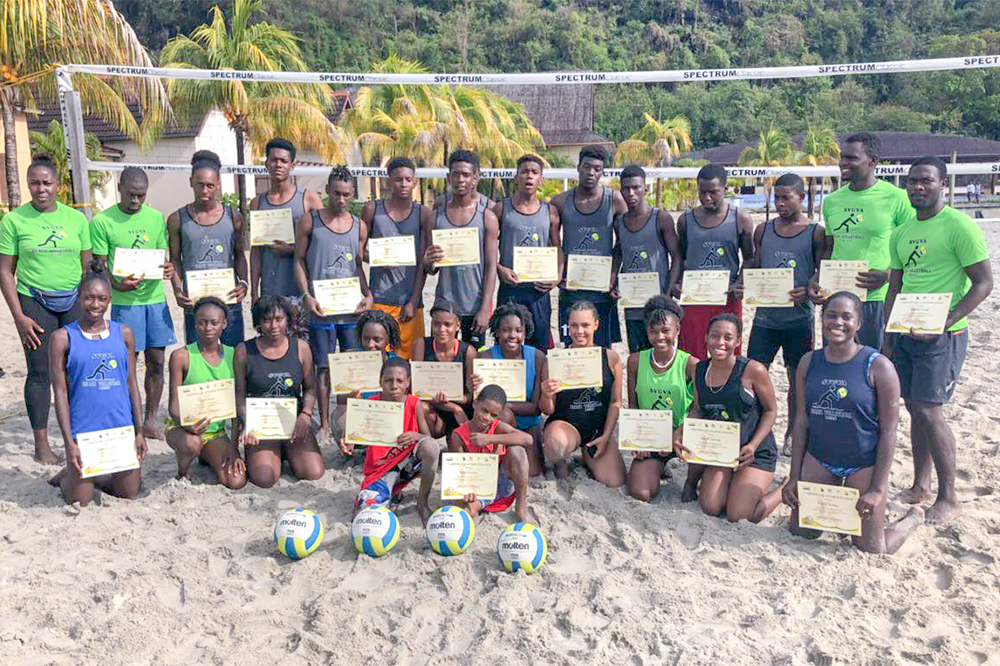 Vincentian coach completes ICECP training
St Vincent and the Grenadines' Nikita Campbell completed the International Coaching Enrichment Certificate Program (ICECP).
The programme provides coaches with intensive education that consists of lectures, projects, guest speakers, participant presentations, group work, field trips and project planning through partnerships between the US Olympic Committee, Olympic Solidarity and the University of Delaware.
Participants in ICECP are all national-level coaches in their home countries. The Class of 2017-2018 of the programme comprises of coaches from 31 nations, five continents and represents 15 sports.
Campbell's project, as part of the requirement for the program, was entitled "The Introduction and Development of a Beach Volleyball Program for Athletes in St.Vincent and the Grenadines".
This project was held over a period of six months, culminating on Saturday, April 7, 2018, and saw a total of 40 athletes learning the skills of the sport.
With the lack of a beach volleyball facility, the initial training began at the Kingstown Preparatory School hardcourt, but later moved to Buccament Beach to allow the participants to learn the movements on the sand.
After the completion of the project, Campbell travelled to Lausanne, Switzerland, to undergo analysis of her project, where after presentations of the project, she was awarded her certification, as well as a Level III Coaching Certificate from the Fédération Internationale de Volleyball (FIVB).
Since her return, Campbell has been coaching the teams in preparation for the Youth Olympic Games Beach Volleyball Qualifier to be held in Antigua from June 15 – 18, and the ANOCES/ECVA Beach Volleyball Championships, scheduled to be held in St Kitts over the period July 12 -16.