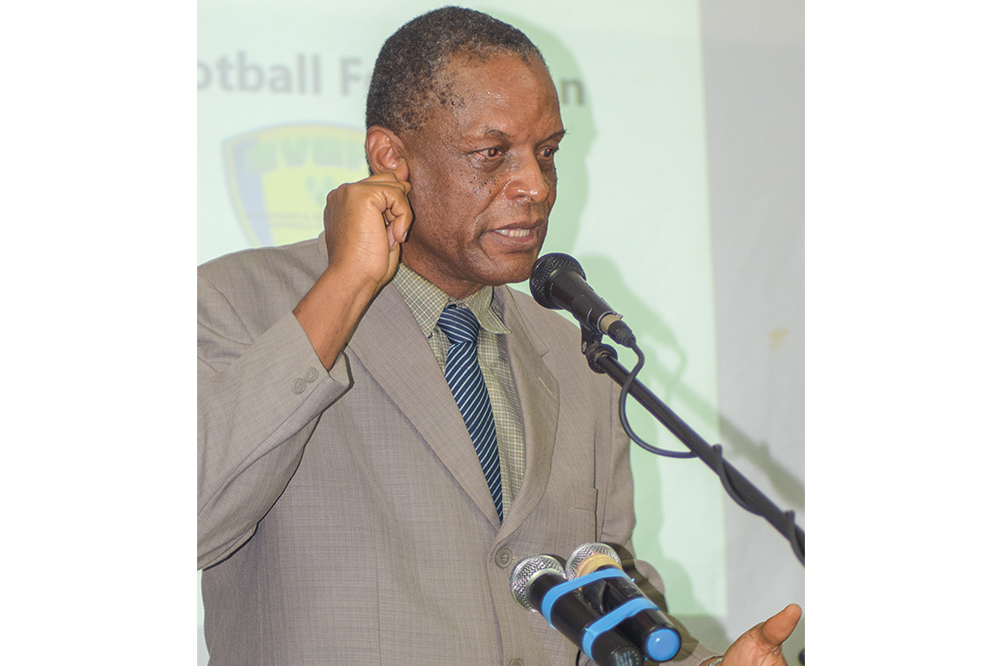 SVGFF looks after the welfare of overseas students
The St Vincent and the Grenadines Football Federation (SVGFF) has extended its mandate to assist footballers who are studying at overseas colleges, namely in the USA.
President of the SVGFF Venold Coombs informed those present at the 2017 sports awards ceremony last month, about some of his organisation's latest contributions to at least two female students.
"Just recently we send twelve thousand and something dollars for a young lady to do she (her) exam and last week we paid seven thousand and something dollars to another young lady," Coombs boasted.
Coombs hinted that it was a case of urgency, as he stated, "she said please send this as soon as possible, that is how I will be able to do my exams".
The football president said that his executive is able to do such gestures as "We are soldiers of good fortune… men with credibility, men of substance within the executive".
The SVGFF's main source of funding is from the sport's world governing body, FIFA, through its Football Assistance Programme (FAP).
The use of the FAP is mainly for football development purposes, including administration, competitions and infrastructure.