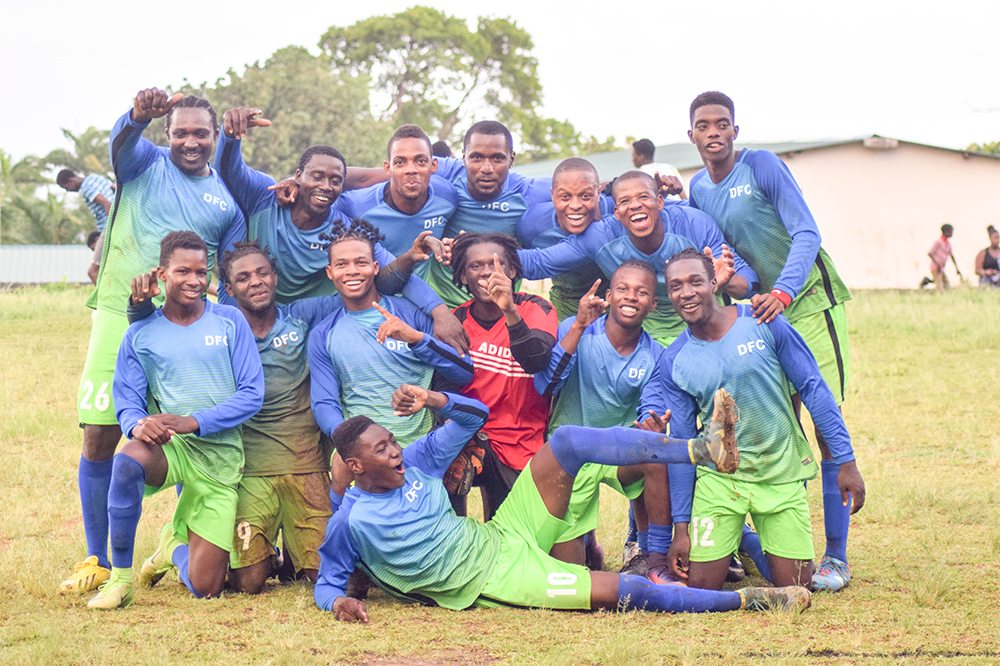 Largo Height football competition concludes in style
When the Primus Mini Mart Largo Height Nine-A-Side football concluded last Sunday at the Largo Height Playing Field, it was the Dyie's Fried Chicken team that emerged the toast of the afternoon.
That outfit, which had already pocketed the league title, also took the knock-out title, to make a clean sweep of the competition.
Dyie's Fried Chicken double was achieved through a 2-1 win over Sharpes in the knock-out final.
A goal each from Morelli Solomon and Seymour Bailey accounted for the victors' two goals, while Sharpes' item was converted by Zidane Sam.
Dyie's Fried Chicken collected the champions' trophy, 15 gold medals, along with beverages from the St Vincent Brewery, for winning the league title.
Last year's champions Dougie's Punch de Crème finished second in the league, gaining 15 silver medals and three cases of beverage, while third place Tanty's Food and Beverage, got 15 bronze medals, plus a case of beverage.
Also pouched by Dyie's Fried Chicken, was all the individual awards, which saw the best goal keeper accolade going to Kenneth Marshall, best midfielder was Morelli Solomon, best defender, John Caine, along with best striker, Carlos Solomon, and scoring the most goals (11) was Giovanni Johnson.
Dyie's Fried Chicken also claimed the team award for the most goals scored in the competition.
Sharpes copped the most disciplined team award and Primus Mini Mart, the best dressed team.
The other participating teams were Tookies Bakes and Chicken, Farmers United and Montrose Pitbulls.
The teams, except for invited units Sharpes and Montrose Pitbulls, all represented small businesses which operate in the Largo Height community.