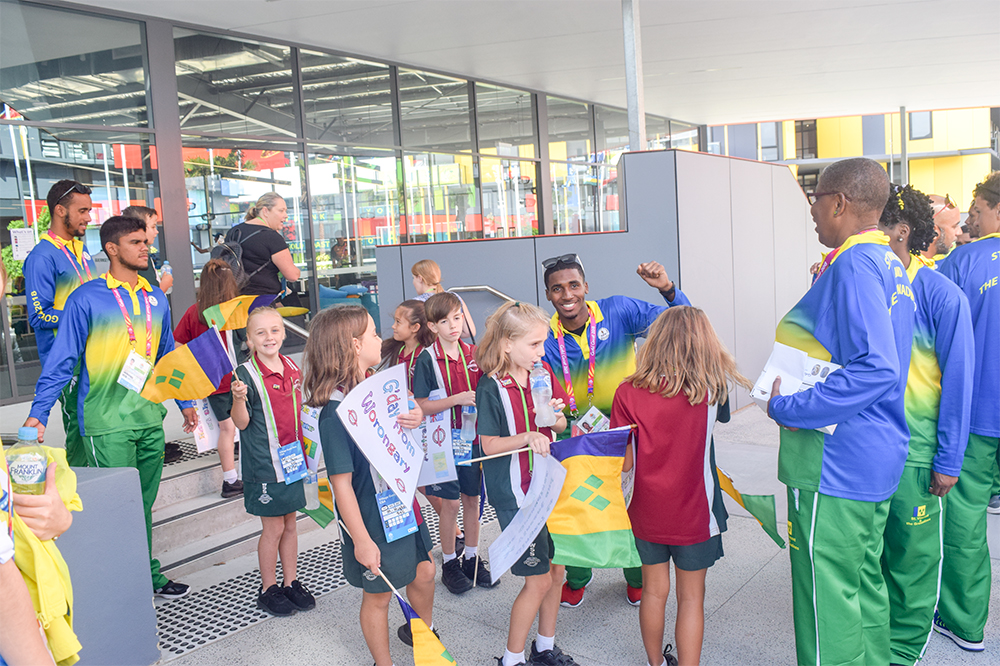 Kingstown Preparatory School, Worongary State School maintaining ties
Students of the Kingstown Preparatory School in St Vincent and the Grenadines (SVG) and those at the Worongary State School on the Gold Coast, Queensland, Australia, have vowed to maintain the bonds established.
This was one of the legacies that emerged from the XXI Commonwealth Games held last month in Australia.
As a lead-up to the hosting of the games, both educational institutions were twinned, through the Adopt-a-Commonwealth initiative.
The initiative involved the Grade four students of both schools writing each other with penned letters, which were subsequently mailed.
However, this proved to be a challenge, as the correspondences took nine weeks, either way, to reach their recipients, before that process was replaced by electronic mailing.
The exchange of information resulted in the students learning more of the two countries' history and other pertinent information.
Also, the Worongary State School made good on an undertaking, when a quantity of stationery was handed over to the students of the Kingstown Preparatory School.
A plaque was also presented to the students of the Grade 4 class of the Kingstown Preparatory School.
Speaking on behalf of the students, class teacher Fiona Charles thanked the students and staff of Worongary State School for their generosity and promised to continue to uphold the bond of friendship that has been forged, despite the vast geographical distance that exists between the two countries.
Members of the SVG team were each presented with personalized letters from students of the Worongary State School.
The Vincentian contingent, in reciprocity, responded with glee to the students' warm gestures, including welcoming banners and visits made to the team while they were in the designated Games Village for the duration of the Commonwealth Games.