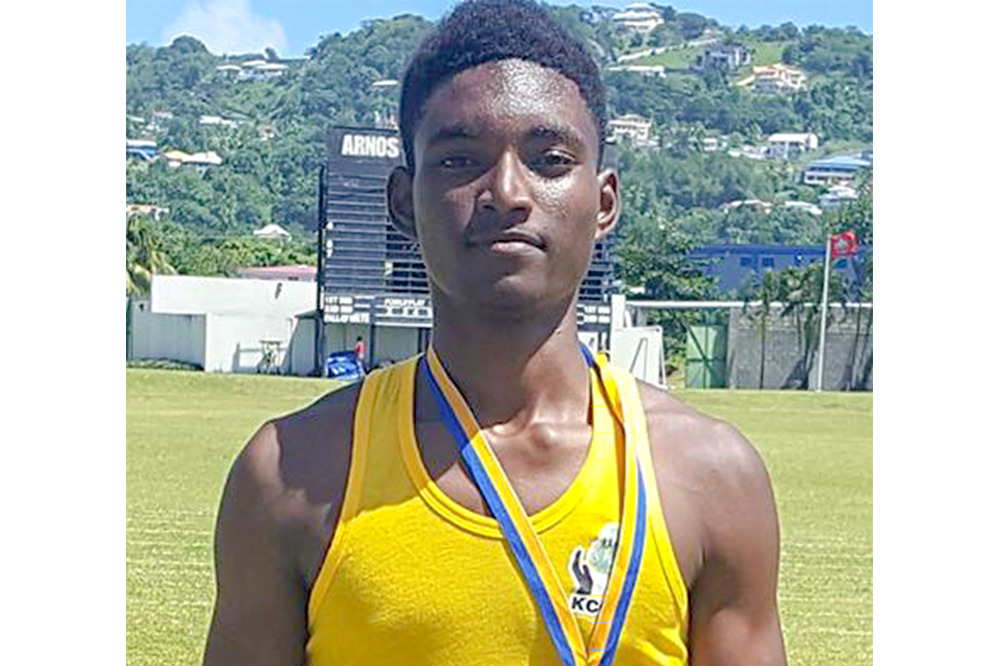 Handal Roban gains four gold medals at Whitsuntide Games
Emerging middle distance athlete Handal Roban pouched four gold medals last weekend at the 2018 Whitsuntide Games, which took place at the Kirani James Stadium in Grenada.
Roban, who represented the X-Cel Track Club, won gold in the male Under-17 400, 800, 1500 and the 4 X 400m men's open/ international relay.
His run in the 400m, saw him clocking 50.38 seconds, while he did 1 minute 59.18 seconds in the 800m, thus setting a new record in the event.
Roban showed his dominance by copping gold in the 1500m, with a time of 4 minutes 40.36 seconds.
He crowned off his sojourn by anchoring his team to first place in the 4 x 400m, as they clocked 3 minutes 20.71 seconds.
Apart from Roban, four other of his club mates medalled.
Enriko Wilson and Desroy Jordon won silver and bronze, respectively, in the male Under-20 800m. Omarion Samuel won a silver medal in the Under-17 shot put, and Nellie Amberton won silver in the male Under-17 1500m, bronze in Under-17 800m and the Under-15 400m.
Wilson and Jordon's times were part of new marks set in the event, so too was Amberton in the 400m.
Three other Vincentian clubs were also represented at the Whitsuntide Games, and all returned with medals in their grasp.
X-Ceed Sports Club collected two bronze medals, Speed Force gained two gold, two silver and one bronze, while IT DAT Academy collected three gold medals – three silver and three bronze medals.