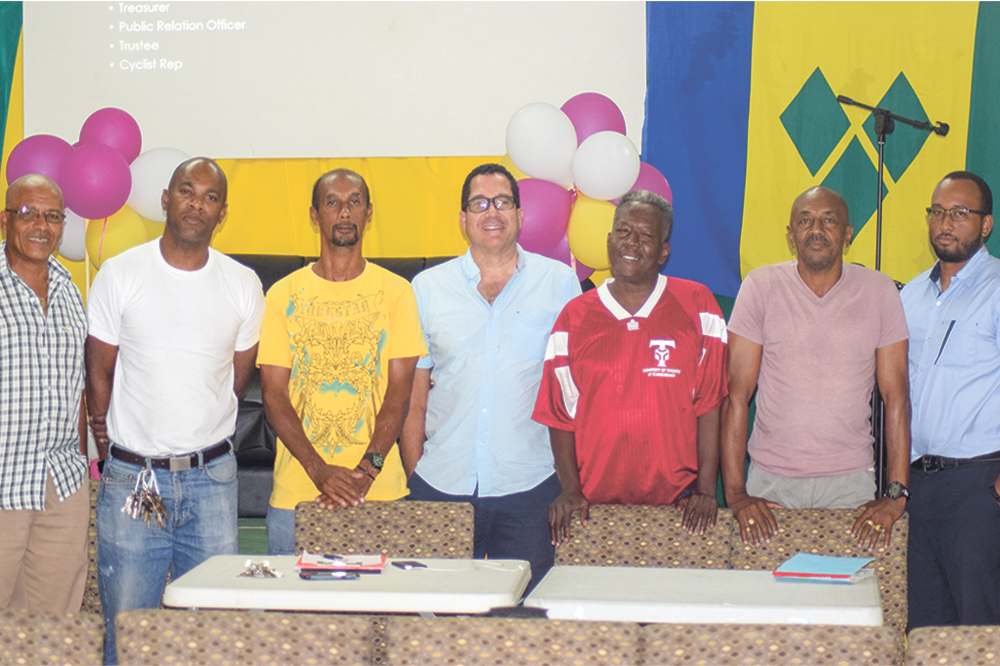 SVG Cycling Union's executive receives show of confidence
The entire executive of the St Vincent and the Grenadines Cycling Union, on Thursday, May 17, was given a unanimous show of confidence – they were all elected unopposed.
This booster was administered when the union hosted its annual general meeting at the Xpert Computer Centre, located on Grenville Street, in capital Kingstown.As a consequence, Trevor "Sailor "Bailey remains president for another four-year term.Also retained was vice-president Leroy Llewellyn.
Former public relations officer Justin Douglas takes charge of the post of general secretary. Martin Bollers was elected as treasurer and Curtis Lewis, the public relations officer.
The executive was completed with the election of Peter Durrant as the cyclists' representative and Shimano Bailey, as the union's trustee.
The general meeting also heard reports from the Bailey on the operations of the union over the years, as members discussed plans for its immediate and long-term future.With the new executive constituted, Bailey informed the meeting that several sub- committees will soon be established.