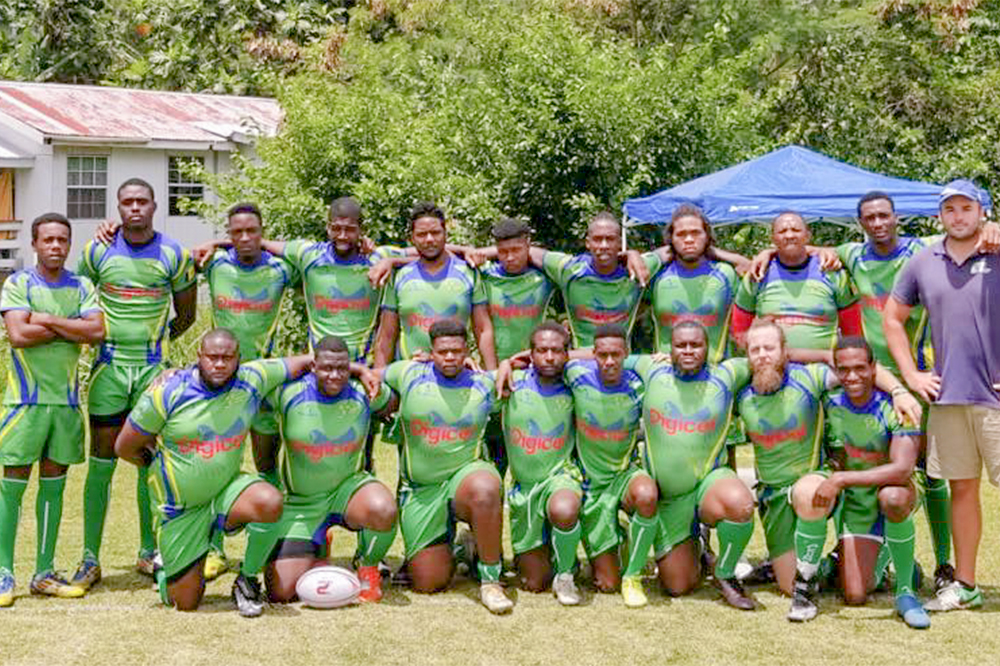 SVG beat St Lucia in rugby 15s match
The St Vincent and the Grenadines (SVG) Rugby Union's National Senior Men's team is back on home soil after beating St Lucia 17 – 14 in their first 15s RAN (Rugby America's North) match.
The away game took place on Saturday, May 19, at the La Clergy Playing Field in St. Lucia, where SVG struggled to make their first try. They spent most of the first half 8-0 down, until Dugal James scored the first of SVG's tries after 37 minutes, which was converted by Philon Delpesche, to make the score St. Lucia 8 to SVG 7.
The second half remained close throughout but started off with another try from Dugal James, bringing the score to SVG 12 to St Lucia 8, after SVG gave away 2 penalties, St Lucia edged closer, but Dimitri Samuel scored SVGs winning try after 62 minutes, bringing the final score to SVG 17 – St Lucia 14.
The squad, captained by Brian Alexander, includes Johnathan Franklyn, Justin Tittle, Benson Nanton, Christopher Cannito, Kemi Francios, Brian Alexander (C), Dellon Durrant, Recardo Dallaway, Dimitri Samuel, Kenmore Horne, Darriel Browne, Giles Garraway, Dugal James, Jonte Bowens, Philon Delpesche, Orlando Rouse, Shanto Fergus, Oan Goodluck, Yekini Matthews and Leonard Matthews.