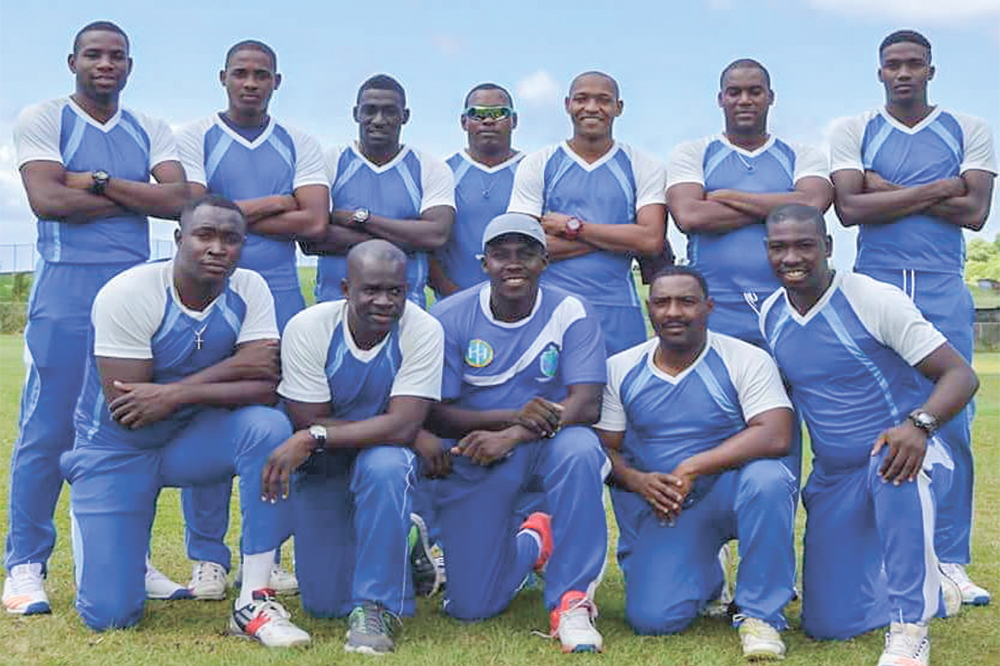 RSVG Police remand National Cricket Championships title
RSVG Police won the inaugural National Cricket Championships, which ended last Sunday at the Park Hill Playing Field.
Batting first, RSVG Police 181 all out from 38.2 overs.  Romario Grant hit 38, Andrew Thomas, 32 and Desron Maloney, 31.
Bowling for Team Rivals, Deighton Butler grabbed 4 for 57 and Olanzo Jackson had 2 for 36.
In response, Team Rivals fell short by 17 runs, dismissed for 164 from 34.1 overs.
Casmond Walters was Team Rivals' leading batsman, hitting 46 and Obed Mc Coy scored 35 not out.
The wickets that fell were shared by Darius Martin, who picked off 3 for 36,; Kenneth Dember, 3 for 43, Kevin Abraham, 2 for 7 and Sylvan Spencer, 2 for 39.
The National Cricket Championships involved the top four teams which competed in the National Lotteries Premier and First Division competitions.
Apart from RSVG Police and Team Rivals, the other two teams which emerged from the premier division were Victors One and FLOW Radcliffe, while Smashers, E & J Robertson Construction North Windward Youths, Edward Conliffe Belfongo and Keegan's Bequia XI, made up the lot from the first division.
The championships was played on a knock -out format.