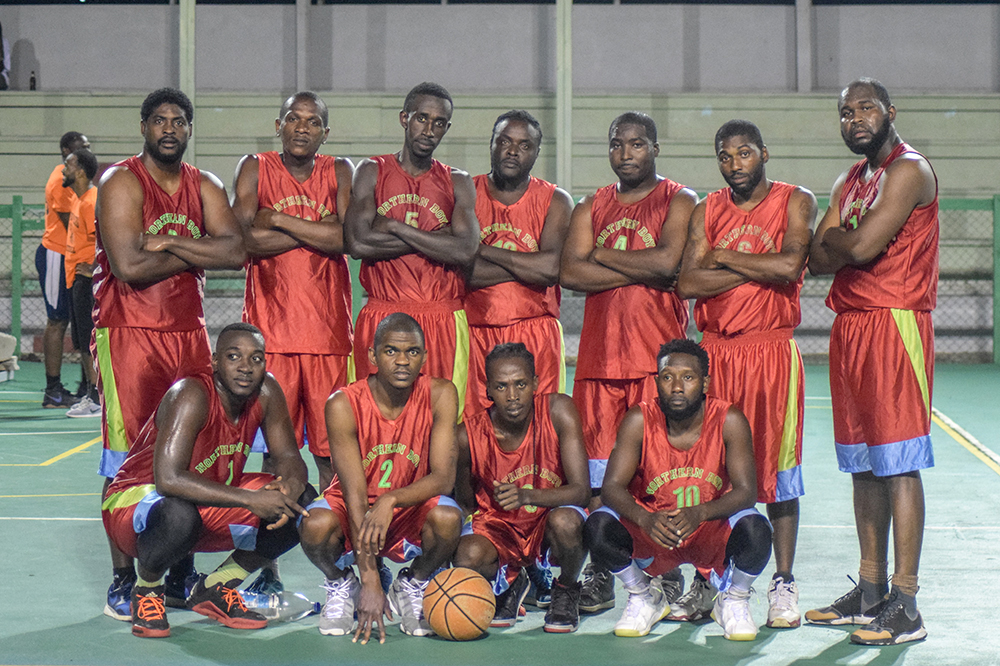 Northern Boyz return to competitive basketball fold
One time national basketball champions Northern Boyz of North Leeward, has made a return to the fold, after several years of absence.
Northern Boyz is among teams contesting the inaugural Arnos Vale Basketball Club (AVBC) Invitational Tournament, which opened last Sunday evening at the Arnos Vale Netball Complex.
A 70-45 win over Trinity School of Medicine, ushered in Northern Boyz re-emergence, as competition got going on Sunday, immediately following the opening ceremony.
Oswald Hooper, with 39 points, was the hot hand for Northern Boyz.In the second match on the night, Arnos Vale Heat Seekers One beat RSVG Police 80-39, with Dareo Glasgow pouring in 20 points for the victors.
The other teams which are listed to compete for honours are Calliaqua, South Rivers, Arnos Vale Heat Seekers Two, Blue Chip Basketball Academy One and Two, St James University and Mavrix.Matches will be played on Tuesdays, Thursdays, Saturdays and Sundays, with double headers on all days.
The tournament is set to conclude on June 13.President of the AVBC Winston Snagg told SEARCHLIGHT that the formation of the club came about after a group of persons kept coming regularly for a "sweat" at the Arnos Vale facility.
He said as the number grew, they decided to form a full-fledged club, hence the birth of the invitational tournament.Snagg also noted that the hosting of the tournament is to fill the void left by the absence of a national competition.
Apart from Snagg, the rest of the AVBC's executive includes vice-president Mark Providence; secretary Roosevelt Trent, treasurer Augustus John and public relations officer Junior Lee.