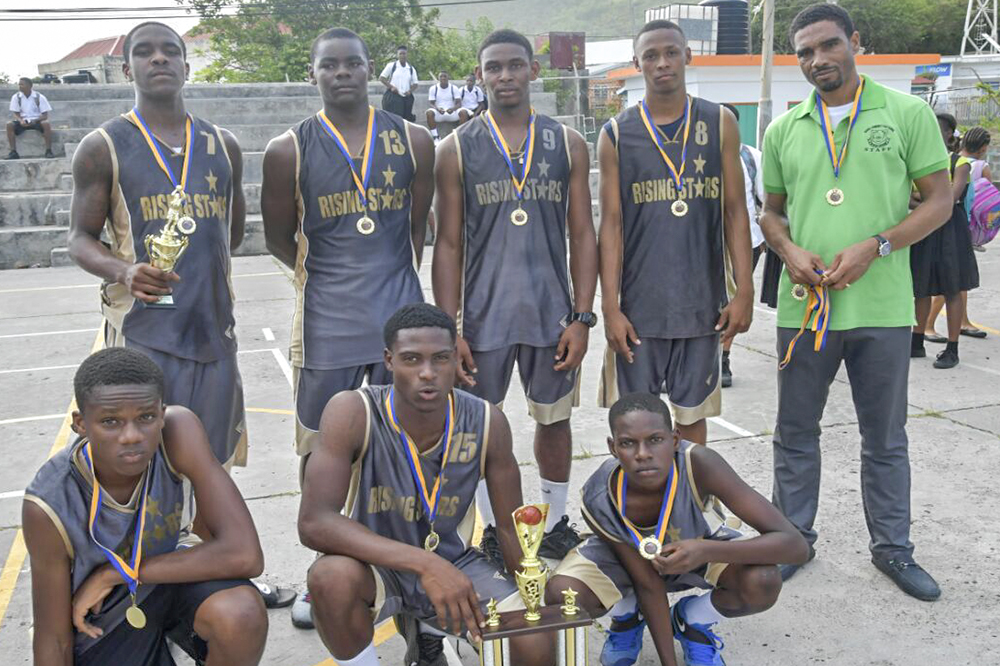 BCHS males win schools' basketball crown
The Bequia Community High School (BCHS) was crowned male division champions, in the final of the schools' basketball tournament, held last Thursday at the Clive Tannis hard court.
The BCHS trumped 85-82 over fellow Bequians, the Bequia Seventh Day Adventist (BSDA), as they too were in the final for the first time. Nicholas Lewis was the BCHS' leading scorer, pouring in 32 points, while Jermain John contributed 20 points for the BSDA.
The final was historic, as it was the first time that the Grenadine isle was hosting the schools' basketball final and the first occasion that the two schools were squaring off.
This year saw the return of a full court basketball tournament among the secondary schools. Petit Bordel Secondary School won the female division over the Troumaca Ontario, in an all-leeward final, which was played April 30, at the Girls' High School court. Last year, there was a 3 X 3 competition among the schools and there was no competition in 2016.