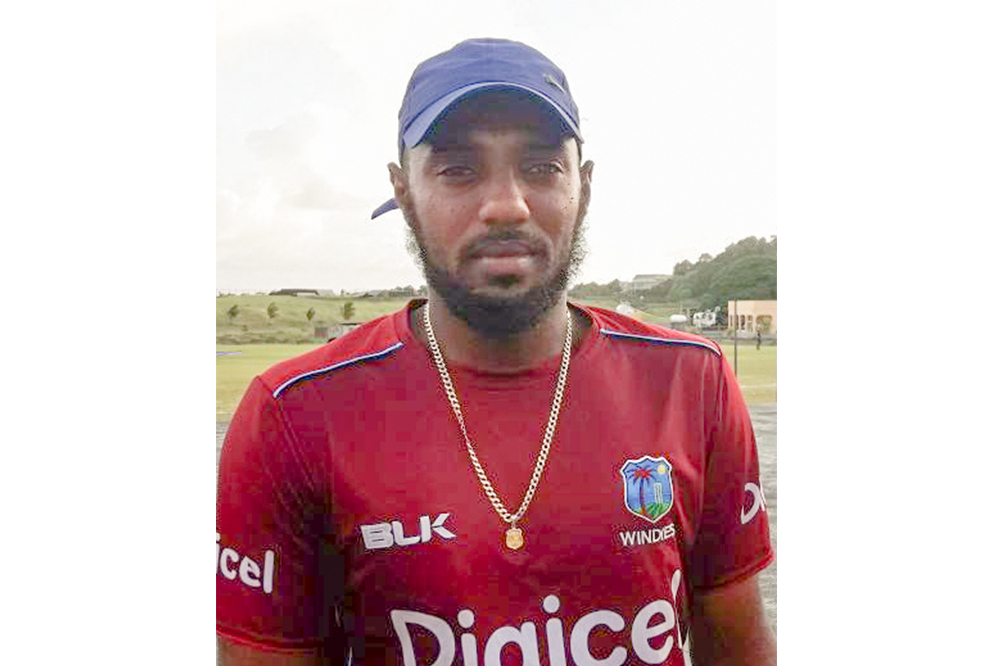 Sunil Ambris makes return to competitive cricket
Sunil Ambris has made a return to competitive cricket, almost six months after suffering a broken hand, while playing for the West Indies in the second test against New Zealand, in New Zealand, last November.
A member of the Guardian General Saints club, Ambris suited up for Team Rivals last Sunday at the Arnos Vale Two Playing Field, in the national club championships, as his club did not qualify, having placed outside the top four in the premier division, which ended in March.
Ambris scored 41 not out, to help shepherd Team Rivals over the line versus Smashers.
But the mainstays in Team Rivals' response came from Cody Horne – 60 and Anson Latchman – 59.
Javid Harry picked off 2/41, bowling for Smashers.
Team Rivals was responding to Smashers' total of 184 from 34 overs; Ozico Williams hit 33 and Cosmus Hackshaw – 26.
Deighton Butler was the pick of Team Rivals' bowling, bagging 5/62 and Olanzo Jackson scalped 2/30.
Meanwhile, at the Sion Hill Playing Field, FLOW Radcliffe had no mercy on their next of kin – Radcliffe Too, beating them by nine wickets.
Radcliffe Too, fielding only seven players was dismissed for 85 from 16.3 overs; Shorn Browne scored 31 and Zan Dabreo – 29.
Richie Richards snared 3/30, bowling for FLOW Radcliffe.
Gidron Pope slammed 46 and Romano Pierre- 29, as FLOW Radcliffe rushed to 86/1 in just 7.5 overs.
Team Rivals and FLOW Radcliffe join Victors One and Police Two, as the four teams through to the semis.
The national club championships feature the top four finishers in both the premier and first divisions, who are paired off in the knock out format.