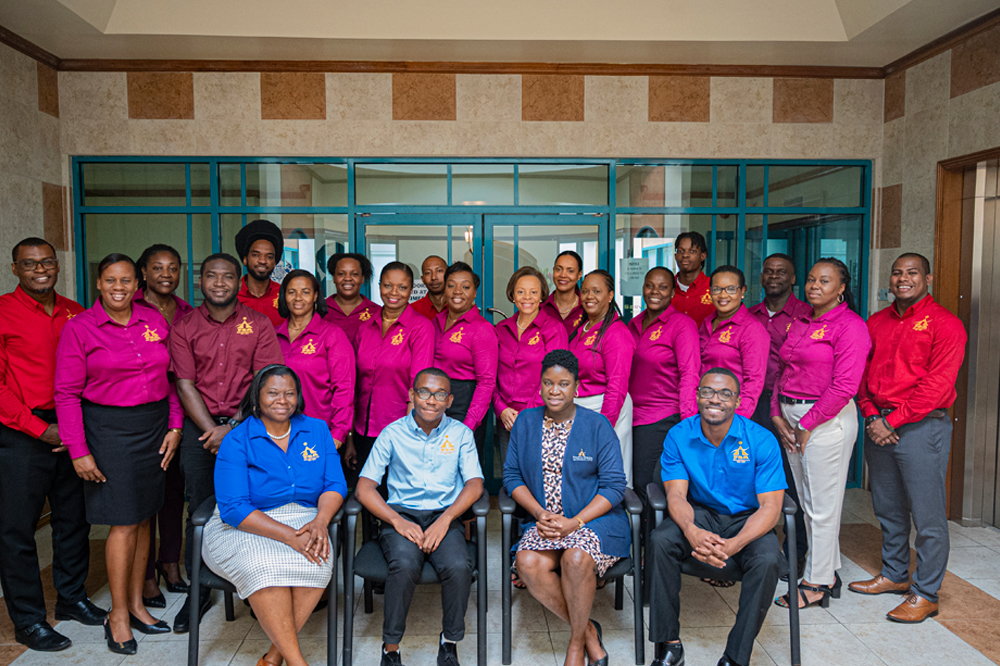 Special Features
November 16, 2022
Financial Services Authority St Vincent and the Grenadines celebrates 10th Anniversary
WHO WE ARE:
A statutory body established by an Act of Parliament in 2011 (Financial Services Authority Act No. 33 of 2011) (Formal operations commenced on November 12th, 2012)
The regulatory and supervisory authority for the international financial services and domestic non-bank financial services sector in St. Vincent and the Grenadines
WHAT WE DO:
Supervise and regulate the operations of financial entities; promote stability, public awareness and public confidence in the operations of financial entities; establish standards for institutional strengthening for the control and management of risk in the financial services sector and for the protection of customers of financial entities as well as creditors and the public;
The FSA is responsible for ensuring that each licensed financial entity is properly managed and remains financially sound through:
Regulation & Supervision
Monitoring and ensuring compliance by financial entities with AML/CFT laws
Licensing/Registration
Off-site surveillance
On-site Examination
Enforcement
Setting standards for institutional strengthening

Week of Activities
Sunday, November 6 – Church Service Kingstown Baptist Church
Tuesday, November 8 – Customer Appreciation Day
Wednesday, November 9 – Lecture with 2nd year Business students at the Community College Division of Arts and Sciences
Wednesday, Nov 9 & Thursday, Nov 10 – Chartiable Drive
Saturday, November 12 – Cocktail Reception
SECTORS
International Financial Services (Business Companies, Limited Liability Companies, Trusts, Registered Agents & Trustees, International Banks, Mutual Funds, International Insurance)
Credit Unions, Building Societies and Money Service businesses, Friendly Societies, Building Societies, Virtual Asset Service Providers, Mobile Payment Service Providers, Micro- Financing and Lending businesses
Domestic Insurance and Pensions
NEW DEVELOPMENTS
Money Services Business (Amendment) Act 2022
The Money Services Business (Amendment) Act was passed on August 30th, 2022. The Money Service Businesses Act was amended to include Micro Financing and Lending Businesses and Mobile Payment Service Providers as new entities which now fall under the supervisory scope of the FSA.
Virtual Assets Business Act 2022
The Virtual Asset Business Act No. 9 of 2022 was passed on May 20th 2022. The designated body responsible for the administration of this Act is the FSA. Virtual Asset Service Providers (VASPs) are required to be registered in St. Vincent and the Grenadines pursuant to section 4 of the Virtual Asset Business Act. A legal person or individual may be registered to carry out virtual asset business in St. Vincent and the Grenadines, however, section 4 of the Act states that a person shall not offer or operate in or from within St. Vincent and the Grenadines, virtual asset business without being registered under this Act.