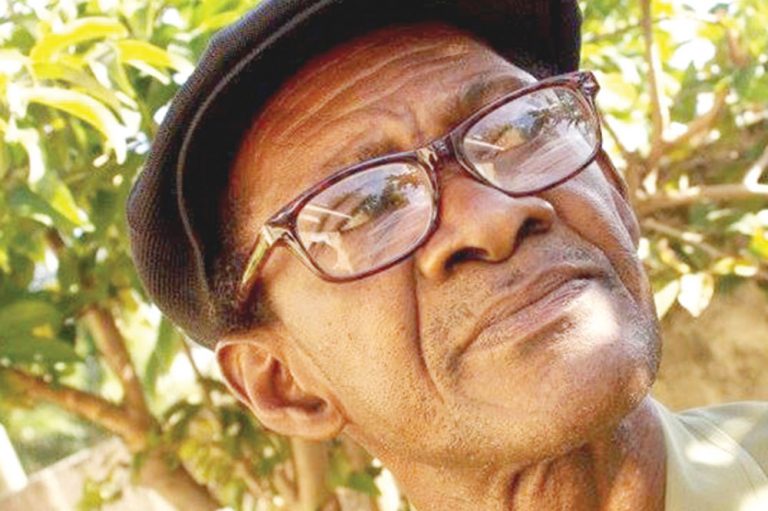 Special Features
September 30, 2022
The Victoria Park should be renamed The Rudy Boucher Park
by Conley Rose
former Secretary/Treasurer of SVG Football Association
The name Rudy Boucher is perhaps the most popular in Vincentian soccer history. Rudolph 'Rudy' Boucher can simply be described as a stalwart, a soccer wizard, a phenomenon in Vincy Soccer!
He has earned these titles by virtue of the fact that Rudy dominated the game of Soccer here in St Vincent and the Grenadines for over three decades,starting as a teenager,and gradually maturing as a seasoned player in the 'A' division football with the most popular club Notre Dames!
No amount of tributes and platitudes are too much to praise and honour this dedicated,disciplined,and skilful soccer player,whose career spanned over 25 years. Rudy was simple,yet profound on the soccer field. He was hailed as the best,due to his exciting dribbles and goal scoring abilities!
Victoria Park,the Mecca of Vincentian football,would always be associated with the name Rudy Boucher,and his Uncle Paul Boucher,the longest serving groundsman/caretaker of Victoria Park for over 50 years!
Rudy literally grew up on the park,practising intensely and honing his soccer skills among some of the best footballers in the Caribbean. He became a star on the famous Notre Dames club,which dominated the football scene here for many years. In fact, Notre Dames Club fielded 8- 10 players on the national soccer team of St.Vincent and the Grenadines at one period,winning numerous championships and tournaments!
Rudy Boucher was a household name in Windward Islands Soccer Tournaments and gained recognition in both Barbados and Trinidad and Tobago playing against Malvern Club. Boucher was always respected and admired for his attacking style of play,his precision passes,excellent ball control and his thirst for goals ! Rudy always said,' goals win matches',and indeed,his records proved just that!
Rudy was definitely a 'ball magnet',who attracted a lot of attention on the field of play. He knew the game of football well and often directed the game as a mid-field general taking his troops to victory ! He was thoughtful,a deep -thinker and always positioned himself on the field to make things happen ! With Rudy Boucher,you always felt that something good would follow his exploits ! Rudy trapped the ball on his forehead,chest,on his thigh,use of his instep,on his back,and trapped the ball dead stop with the sole of his feet ! He was just a joy to look at on the field!
Rudy Boucher was considered as a complete footballer,who kicked equally well with both feet. He was stylish and boasting,but demonstrated his skills with pride and class,in a game he loved from his heart and soul ! Soccer was his passion and his calling ! Even though he played table tennis and volleyball equally well ! A very rounded sportsman !
In combination with soccer greats such as Norbert Hall,Jeff Bailey, Douglas Cambridge,Michael Findlay,Babs Jones,Dougie Doyle, Fred Trimmingham and other stalwarts,Rudy was lethal,and the national team was a serious force to reckon with in Caribbean football !
I personally got to know Rudy Boucher when I was elected as Secretary/Treasurer of the local football association in the early 70's. Rudy and I interacted on serious football matters due to his experience and soccer knowledge of the game and its workings ! He gave me guidance in organising fixtures for teams,assisting in getting referees for games to run the competitions. Rudy was a source of inspiration and encouragement to our executive which was headed by Chriswell 'Bobels' Burke ( deceased )
When there was a shortage of 'white lime' in the country and the opening of the football season,it was Rudy Boucher who suggested to the association that we could contact Ken Boyea of ECGC for waste flour to mark out the field at Victoria Park.This we did with the assistance of Cardo and Rudy.
It is my humble opinion,that the significant contribution of Rudy Boucher towards the development of soccer in St..Vincent and the Grenadines as a national player,captain,and coach of the team should be appreciated and the colonial legacy must be removed – by renaming Victoria Park – to ''THE RUDY BOUCHER PARK.'' ! Thank you !