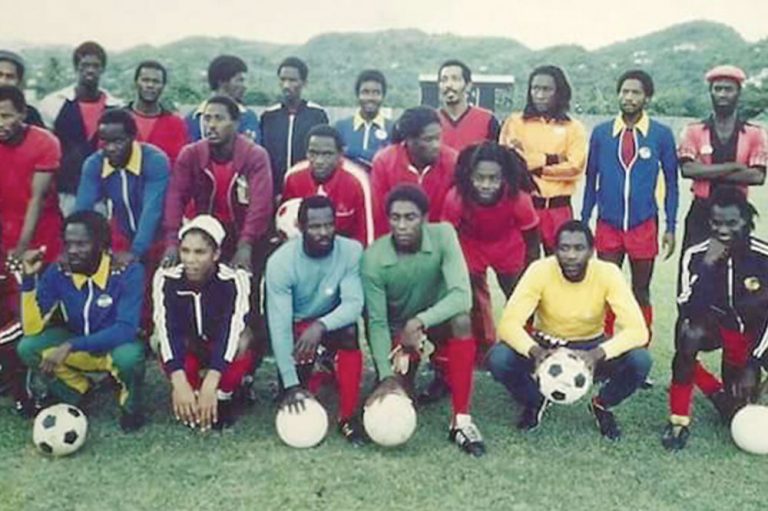 Special Features
September 30, 2022
'Rudy Boucher was a gentleman'- Roy Austin
Former captain of the St Vincent and the Grenadines senior men's football team Roy Austin, has described the late Rudolph "Rudy" Boucher as a "gentleman".
"Rudy was not only a good footballer, but he was a gentleman… I never saw Rudy get into any trouble, any argument with anybody," Austin assessed.
Austin who was Boucher's teammate for a brief period, said that the two were on a national team that played against Maple, a club team from Trinidad that visited St Vincent during the 1960s.
"He did not play in the first match, but he played in the next two matches… He was calm and very mannerly," Austin recalled.
Austin said that the matches with Maple came about after Dominica was unable to participate in the Windward Islands Tournament Limited in his personal interaction with Boucher, Austin said he saw enough of him to make informed judgements.
"Rudy was very good player at the time… He was skilful and deceptively quick," Austin appraised.
Austin who migrated to the United States in the mid-1960s, said that whilst he missed Boucher's best years as a footballer, he got updates of his development.
Austin noted that renowned Trinidadian sportsman Alvin Corneal, who later became a football coach, spoke highly of Boucher.
"Alvin spoke highly of Boucher when he came to St Vincent and the Grenadines from Trinidad to do some coaching… Alvin spoke a lot of Boucher's abilities and his leadership qualities," Austin recollected.
Austin, who resides in the US, was a school teacher, noted mas man, university professor and later a diplomat.
He served as the United States Ambassador to Trinidad and Tobago from 2001 to 2009.