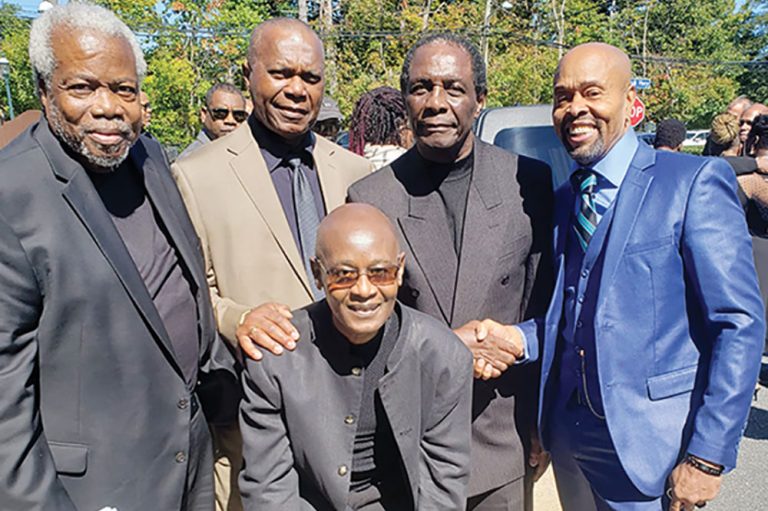 Special Features
September 30, 2022
'National Treasure, Football Aristocracy' – Former diplomat pays glowing tribute to Rudy
Local football legend Rudy Boucher, rated as one of the best footballers of his time in the entire Caribbean, was paid glowing tribute, befitting his status at his funeral in St Mark's Episcopal Church, Islip, New York on September 23.
In his eulogy, former Vincentian diplomat Kingsley Layne, no mean footballer himself, heaped praise on Boucher, a brilliant midfield genius, national captain and later coach of arguably the most successful national team to represent his country.
Layne described Rudy as "a genuine football genius" and even compared his impact on younger generations of footballers as that which Michael Jordan has had on basketball.
He was truly a "national treasure" and belongs to "football aristocracy". Layne also eulogized Boucher for helping to develop many young Vincentian footballers and for, following migration, also assisting many Vincentian and Caribbean people in New York.