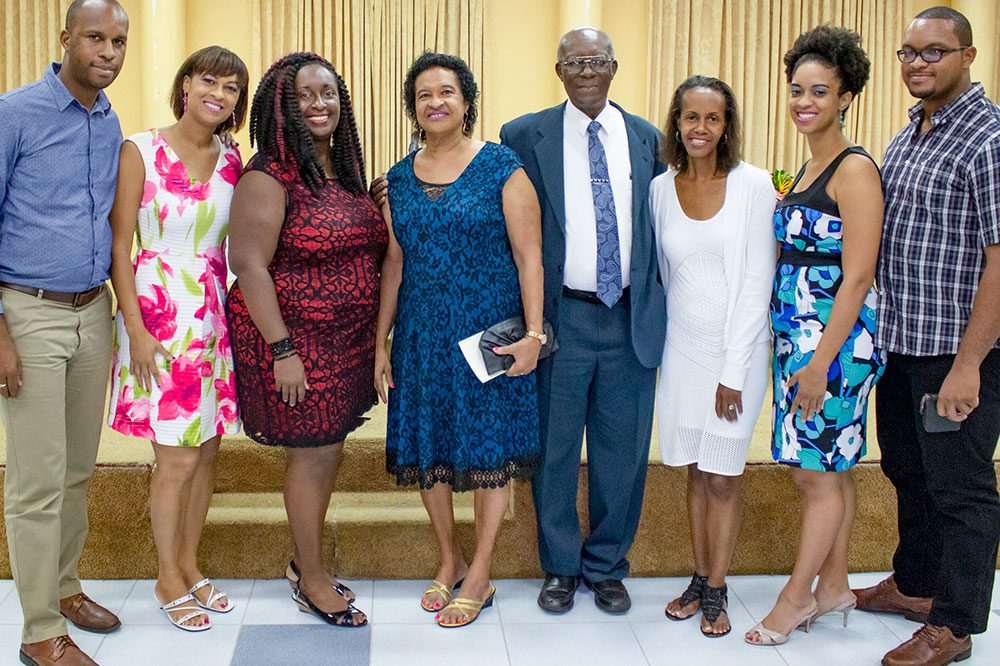 Special Features
May 7, 2021
Special sitting of High Court to be held for Campbell
A special sitting of the High Court will be held next Tuesday, May 11, beginning at 9 am in honour of the late Queen's Counsel Parnel Randolph Campbell, who died on Monday, April 19 at the age of 75 years.
Two days later, on Thursday, May 13, Campbell, a former deputy prime minister under the James Mitchell administration of the New Democratic Party will be laid to rest, following a State Funeral at the Kingstown Methodist Church.
Viewing at the Church and tributes will be from 1:00pm; the funeral service will begin at 2:30pm.
Campbell, Head of Chambers of PR Campbell & Co was born on July 6, 1945 at Barrouallie, St Vincent to Dola Campbell and Rosalie Marksman. He received his early education at the Barrouallie Anglican School then went on to the St Vincent Grammar School.
In 1968, he graduated from the University of Saskatchewan, Canada with a bachelor of arts degree in Economics and Political Science, which was followed in 1973 by a bachelor of laws degree with first class honours from the University of the West Indies. He was also awarded the Student of the Year prize in that same year.
One of St Vincent and the Grenadines' most outstanding lawyers, Campbell received his professional training at Inns of Court School of Law, London, England and was admitted as Barrister-at-Law (Gray's Inn) on November 21, 1978.
On October 22, 2002, the former Attorney General was appointed Queen's Counsel.
A committed family man, Campbell was married to Juliette (nee Peters) and had four daughters and two sons.
He became an elected member of Parliament in February 1987 after a by-election in the constituency of East Kingstown.
Following this, he was elected as the first representative of the newly created constituency of Central Kingstown in the national elections of May 1989 and was re-elected in February 1994.
Campbell served as Attorney General and Minister of Justice and Information from May 1987 to September 1995; and was Deputy Prime Minister from February 1994 to September 1995.
As Attorney General, Campbell oversaw the completion and publication of the Revised Laws of Saint Vincent and the Grenadines 1990, in eight volumes; created the Family Court in 1992; and piloted directly or indirectly over 300 pieces of legislation through Parliament between 1987 and 1995.
He served as Chairman of the Constitutional Review Commission from September 2003 to December 2009 and was an ordained minister of the Spiritual Baptist Archdiocese of St Vincent and the Grenadines.