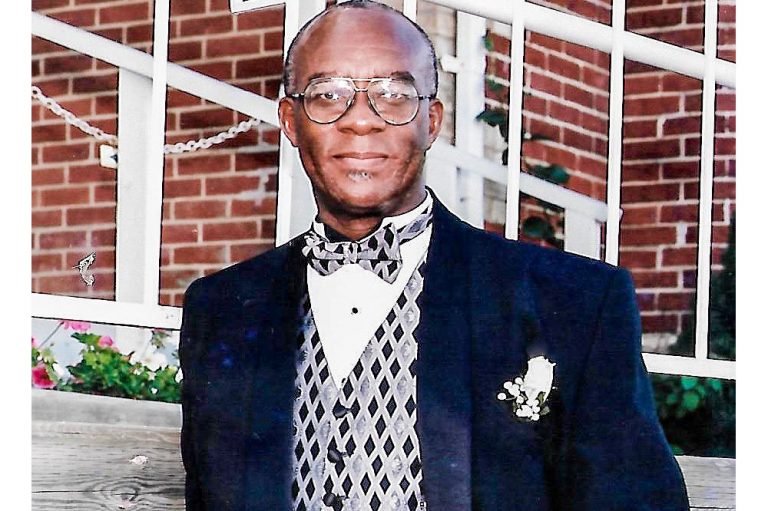 Special Features
May 7, 2021
Parnel Campbell & I: Matters of the heart
by Professor Richard A. Byron-Cox Phd
I have treated elsewhere the magnificent completeness of Parnel Randolph Campbell, the professional. This then, is personal. During my score and five years of international service I return home at least twice annually. I visited Mr Campbell every single time. He was no blood relative, boyhood friend, nor university contemporary. Not even a distant acquaintance before I turned 30. To this day I have never visited his home. Why then did I seek him out every homecoming?
Our philia began a week after my return from university. Then Attorney General and Deputy Prime Minister, he called inviting me to lunch. After being treated with profound respect and limitless graciousness by this brilliant sophisticate, I knew here was a pattern I should study in designing the man I wanted to become. l later joined his Ministry but was soon off to the Ministry of Foreign Affairs as he thought I would serve SVG best there. This foresight led to the United Nations calling me onto the international stage! I took the Campbell ethic with me.
Mr Campbell did the legal work when I purchased my house presenting a bill of exactly 5 per cent of his fee. I wasn't amused. "Mr Campbell, this is……" "Brother Richard, you're buying your first house. This is my contribution to furnishing it." These lessons of generosity and practiced brotherhood humbled me to the point where they became part of the inspiration that drives my aspiration to make nobility my consciously living creed. I studied him even harder as the years past.
I personally delivered Mr Campbell's invitation for the launch of "Were Mama Tears in Vain?". He did 10 seconds perusal. "Brother Richard, you have to redo this." Terror struck me. "There is a mistake?!" "No Brother Richard. It is incomplete. I have to let this country know the treasure you are." I silently contemplated, what had I done that the great should be good to me? "And you have to tell me a little about your childhood for my presentation. "Mr Campbell, I don't think you want to know that." "Oh, but I have to," came the enquiring response. I gave him about three minutes of my boyhood. It was the first and only time I saw him almost assailed by emotions. He wrote something on a piece of paper, folded it and handed it over. "Don't look at this now, you will cry. It is the title of your next book." Tears are here again!
On finding out I fathered a daughter of whom I was unaware, I requested Mr Campbell to do a deed poll correcting my child's surname. "Brother Richard, you want to 'mind yo' pickney'. All men need to do that for it is the soul of decency.
Many are saints, purely because their deeds are carefully hidden." His bespectacled focus moved to my daughter. "You daddy is a fine man."
January was my last visit with him. "Brother Richard, you are very special. If you had only succeeded in pushing a cart to make a living, the world would applaud you knowing from whence you came. I love you like family." He had never said this before. Three hours later I took my leave, "Mr Campbell…," "Brother Richard, PR nah man." He hugged me. "You will always be Mr Campbell for me. Always," Brother Richard, I see I can't change that."
Brother PR, my love conditioned my respect. I will always love you!
My deepest condolences!!