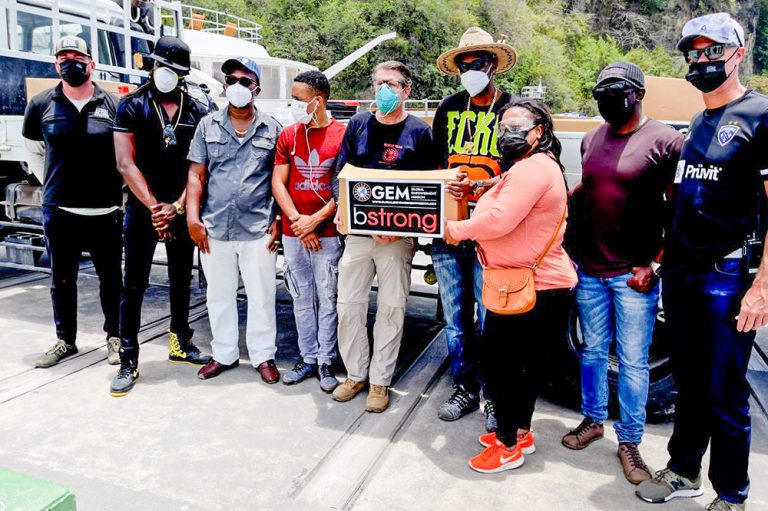 Press Release
April 20, 2021
Global Empowerment Mission delivers supplies to evacuation centres
THE GLOBAL Empowerment Mission last week delivered relief supplies to evacuation centres at the St Mary's Roman Catholic School and the Calliaqua Anglican School and to the group of entertainers who are distributing items to evacuees who are in private homes.
The Global Empowerment Mission has as its president Michael Capponi, with other members being Kevin Lyttle and Dr Jacqueline James (founders of the Janice Lyttle Foundation).
A release said that supplies included necessity kits and cases of water among other things.
The donors said there are another five containers on their way here.
The Global Empowerment Mission is a disaster non profit organization dedicated to restoring hope in the lives of people affected by natural disasters.