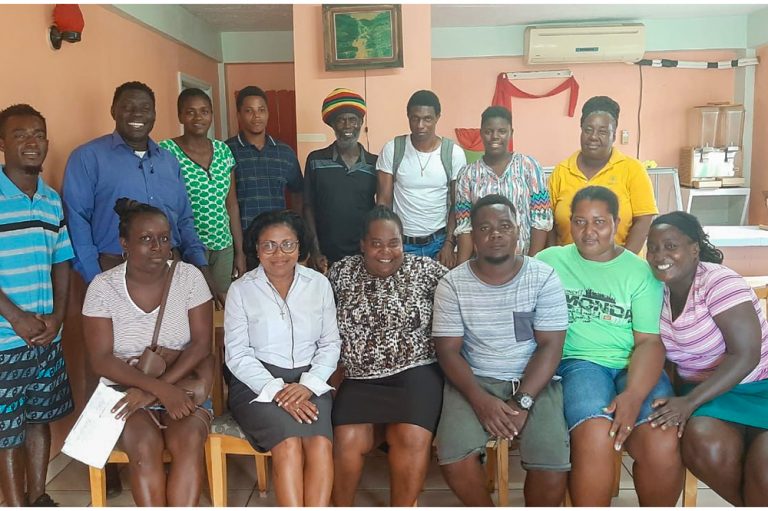 Press Release
August 7, 2020
Union Island Turtle Monitors get COVID-19 Relief for Efforts to Conserve Turtles
The St. Vincent and the Grenadines Environment Fund (SVGEF), headed by Executive Director Louise Mitchell, has just handed over a grant of EC$9,980.00 to the Union Island Environmental Attackers to conduct turtle monitoring and patrols on the beaches of Union Island from the period of July – September 2020.
The UIEA, led by Roseman Adams, has been doing turtle patrols for the last 10 years. The UIEA has seen a fall off in their income as no tourists are on island to participate in their turtle watching tours. As a result, turtle monitoring has been on the decline and there has been a rise in poaching. The SVGEF has stepped in to bridge this gap.
The funding will provide a stipend to 12 members of the UIEA to conduct turtle patrols on the beaches of Union Island, including Big Sand, Richmond, Waterbreak, Chatham Bay, Queensbury Point and Bloody Bay.
The Government declared a total ban on the killing of sea turtles, as well as the disturbance of any nests or eggs on January 1 2017. The implementation of this ban is possible through the work of community groups such as the UIEA, with their efforts being ably supported by police force.
In the first week of this project, the UIEA has successfully witnessed the hatching of a nest of a leatherback as well as seen nesting by a Hawksbill and a Green Turtle on three different beaches on Union Island.