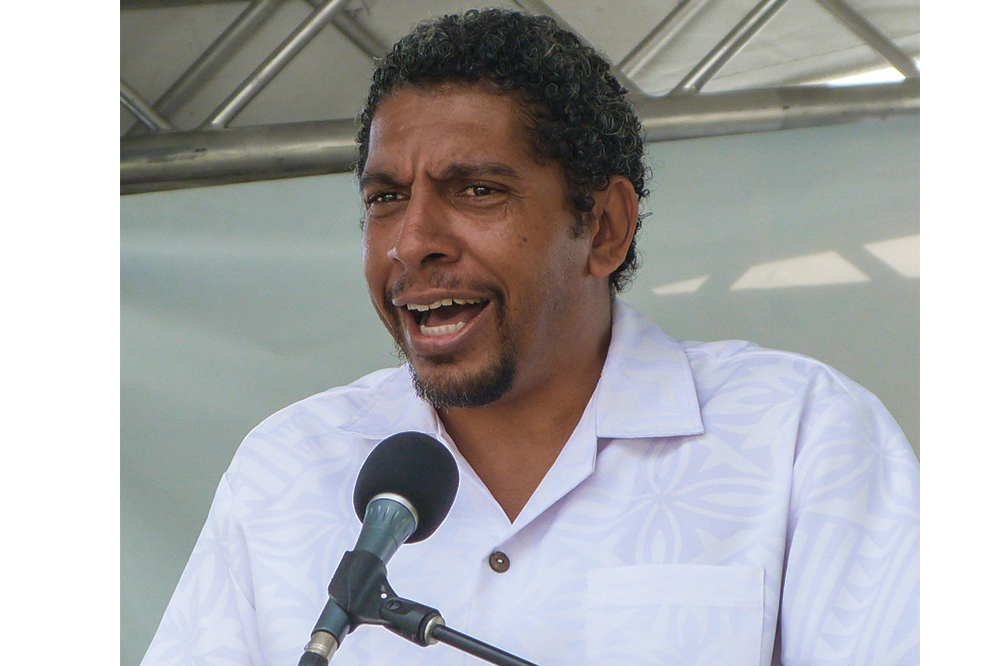 Front Page
September 13, 2019
Financial services system to be built at Peter's Hope
The Bank of St Vincent and the Grenadines (BOSVG) is planning to use two acres of land at Peter's Hope to build a financial services system.
"This area where you're standing is on the verge of becoming a central hub for economic growth and development in St Vincent and the Grenadines," the Minister of Finance, Camillo Gonsalves stated at the ceremonial signing ceremony for a Marriott Hotel at Private Mount Wynne on Tuesday.
The Minister said that not only will there be the Black Sands resort in Peter's Hope, and the new hotel in Mount Wynne, but, in conversations with the Managing Director of BOSVG, Derry Williams, he was told that "there is a plan in place to use two acres of land to build a financial services system at Peter's Hope."
"There's gonna be a Bank of St Vincent and the Grenadines, there's going to an NIS office, there're going to be ATMs, there're gonna be facilities for other banking businesses, and very importantly there's also going to be a police station at that location," the Minister informed.
The plan is that the Government is going to donate the land, and the BOSVG is going to build the facility.
"Of course we'll have the police there but the other facilities will be there by the private sector," he noted.
Those persons present at the ceremony on Tuesday expressed their appreciation of this idea through applause.
Additionally, "The National Insurance Services(NIS), and the General Employees Cooperative Credit Union(GECCU) have embarked on an ambitious plan to provide 201 lots for residential development on 57 acres on Peter's Hope," he stated.
For this project which started in 2015, GECCU and NIS have already spent over 2 million dollars, Gonsalves indicated.
In the face of these developments, the towns nearest, Barrouallie and Layou, will receive a facelift according to the Minister.