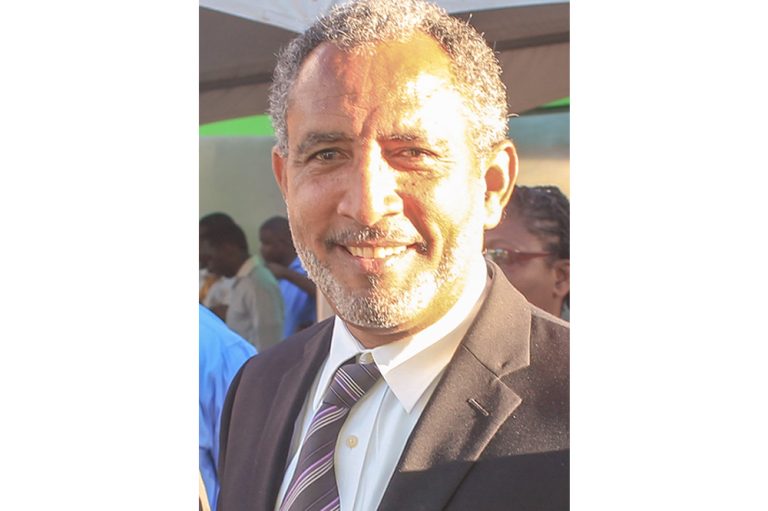 Christmas Messages
December 20, 2019
A Season of Change
by Dr Godwin Friday Leader of the Opposition New Democratic Party (NDP)
Friends, fellow Vincentians, it is Christmas again and a New Year beckons. Do all you can to enjoy it and to help others to do likewise.
We are all familiar with the usual things that the season brings. The mad rush to get things done and make everything right! Even if it takes us till late on Christmas Eve night, we will get our decorations up and make all the desired preparations. That is how we, as a people, embrace Christmas.
However, amidst the noise and haste, let us make time and truly remember the reason for this Season – Christ our Redeemer. He came into this world, born not in a palace or in a prominent place, but in a manger wrapped in swaddling clothes – the humblest of circumstances. He came to give us hope of redemption and a chance to be like Him and to be with Him. As we share in the festivities that come with this time of year, let us always hold in the forefront of our minds that Christ is the reason we celebrate.
Christmas is my favourite time of year, as I am sure it is for most of you, whether you are at home or abroad. It is a time we eagerly anticipate, as we welcome home family members whom we may not have seen for a long time. Most of us embrace the changes that come with the Season. Homes across our nation undergo makeovers – new paint, new curtains, new carpets, new or newly polished furniture and many other personal touches. We do these things for ourselves, and also because we prepare to welcome one and all to our homes: friends and relatives who drop by for a drink and a slice of black cake or a taste of something special, prepared only for the season. Enjoy!
There is a special feeling in the air. The heightened activities in Kingstown. Walking in and out of stores searching anxiously – often straining our means – to get that special item that for each of us sets the season apart from the rest of the year. There is nostalgia in the beautiful scenes of Christmas lights in our communities. I thank and appreciate the hard work and dedication of the many volunteers who put up those lights every year for the sheer joy that it brings to all who see them.
Christmas Season is also the time of reflection. A time when we think more deeply about our achievements and disappointments of the passing year and the lessons we take from them. Some of us even make New Year's resolutions to help us focus our efforts throughout the upcoming year and, against the odds, hope to keep them. Good luck, keep trying.
It is also a time to consider how we can contribute to bring change that is necessary to move our beloved country from stagnation to a place of hope, prosperity and opportunity. We cannot ignore the challenges that confront us. We must face them with renewed hope and a determination to work together to overcome them.
Most importantly, at some point during the year ahead, we will be called upon to exercise our constitutional right to choose our government. It is a most precious, but also very fragile right! All of us have a part to play. Let us gladly embrace that responsibility and exercise our democratic right properly and courageously. Moreover, let us do all that we can to protect our democratic right from those who might seek to corrupt and subvert it. It is a most serious responsibility and one that, as citizens of our blessed country, we cannot abandon or leave for others to do. We must do it ourselves!
My commitment to every Vincentian in 2020 is to lead a process of change in our country, to unify our people and to work hard for their best interest. But, I cannot do it alone; none of us can. So, we must come together, banishing our fears and disappointments to the past and moving forward with joy and determination to achieve our many hopes and dreams. Our country needs your strength, your energy, your creativity and skills to build the nation promised to us by its founders so many years ago and which is still our destiny to achieve. To our brothers and sisters of our diaspora, we are counting on you. This is your land and we know your heart is with us.
Christmas is a time to promote peace and harmony and to abandon hatred and violence, hopefully forever. It is a time to embrace one another in the spirit of love and hope. Reach out to family members in a special way. Renew old friendships and preserve them going forward. Our greatest happiness in life comes, not from the things we possess, but from the relationships we share, our relationship with God, and with our family and with our friends being the most rewarding of them.
My dear people, I truly believe that there is no obstacle too big for us to overcome as a nation when we work together with one another and for one another. I look forward to bringing in change that our people have been working for and waiting for because we do deserve better.
From my family to yours, have a Blessed Christmas and a Happy New Year- 2020. I pray it brings joy, good health and better times.
May God Bless us All.