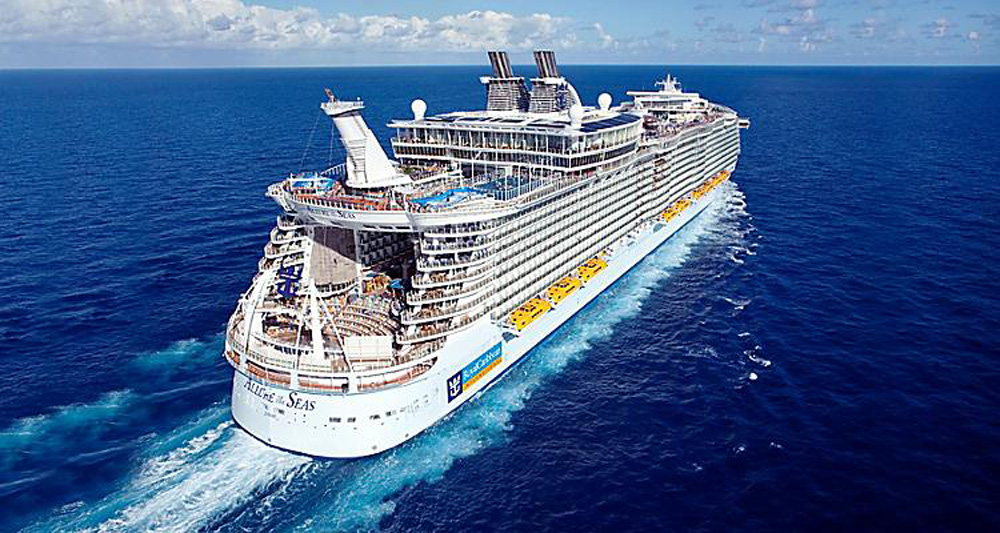 Breaking News
April 27, 2020
Accommodation for returning sailors organized, but negotiations being underminded – PM
While the issue of accommodation has been resolved, Prime Minister Dr Ralph Gonsalves says persons are seeking to undermine the Government's ongoing negotiations with cruise lines as they prepare to repatriate hundreds of Vincentian sailors to this country.
Gonsalves was speaking on the 'Issues at Hand' programme on WE FM on Sunday, April 26, when he opined that persons were trying to sabotage the process.
"They are sending things to cruise lines telling them that the government must pay for this thing and those who ain't sending, they writing it up all about so that the cruise lines are seeing, believing that people are bringing pressure on Ralph so that Ralph will cave in and just bring them willy nilly. But I wouldn't cave in. We have to do this thing properly," the Prime Minister said on We FM.
Last week, Gonsalves said that finding sufficient accommodation was among the issues to be dealt with in relation to the repatriation of the sailors.  And on Sunday, he said that Bishen John, the CEO of St Vincent and the Grenadines Port Authority and point person for the repatriation, was able to convince local hoteliers and guesthouse owners to accommodate persons.
He further explained that hoteliers have negotiated a fee of EC$150 per night, inclusive of three meals and that this fee should be paid by cruise lines for a quarantine period of 14 days.
But Gonsalves said there were people who were saying that the Government should be the ones to cover this cost.
"Why should we take up that responsibility when the employers have a responsibility," he questioned, noting that it would cost the government at least $2 million to pay for accommodation.
He further said that the government was in fact spending money in the repatriation process as "…the Port Authority…suggested to the people, if you bringing them by air, we will pay the transport from the airport to wherever they are going, if they going to a hotel…guest houses and the like".
The prime minister said that there were over 1000 Vincentians to be repatriated from different cruise lines including Holland America, Disney, Carnival, Norwegian and Royal Caribbean — which has the majority of the Vincentian workers.
Gonsalves added that while the government is willing to contribute, it is unreasonable to have no information about the persons to be repatriated, other than that they are nationals.
And he said that the protocols to be followed are outlined explicitly in a document published by the COVID-19 Task Force and the Health Services Subcommittee via the Ministry of Health's and NEMO's Facebook pages.
He said also that these protocols are being used by John in discussions with respective cruise lines.
Gonsalves outlined the objectives of these protocols, noting that they have been put in place to establish the nationality of the returning individual , their status of exposure to COVID-19 and to establish the appropriateness of the site of quarantine.
He further outlined eight points of conditions and / or information required for the repatriation of Vincentian crew members.  These conditions are:
the total number of persons to be repatriated;
the mode of arrival (air or sea);
the full name, date of birth, passport number, contact number and address in departing country;
a certificate of health issued by national health authority of the country of departure — including details of current health status, their exposure to any COVID19 positive or suspected cases, any objective screening for COVID19 — the name, the date and the facility;
address of the proposed site of 14 to 21 days of quarantine;
the contact number of person residing where the person proposes to stay in SVG or who can facilitate inspection of proposed quarantine site;
commitment of repatriating company or individual to pay for the accommodation of those persons without an appropriate quarantine site and the repatriating company to secure an alternate site approved by the ministry of Health, Wellness and the Environment.
Protocols have also been established for the disembarkment of repatriated individuals depending on their mode of arrival into St Vincent and the Grenadines.
For those arriving by air: all passengers will be screened before entering the arrival area; screening will include probing for symptoms and temperature check; persons with adequate home facilities for quarantine will be allowed to leave and persons going to government facility will be boarded on agreed transport to await departure.
And for persons arriving by sea: the vessel will berth at cruise ship terminal in Kingstown; disembarking will be in groups of 10 or more if possible; hand hygiene will be enforced; photo identification is required for all seamen and area of screening will be sanitised after each group is screened.
Gonsalves said that cruise ships indicated that they could not do PCR tests on crew members because they were not showing any signs or symptoms of the virus, which is a requirement of testing in the United States.
But he added that there were no indications that rapid testing could not be done.
The prime minister also said that rapid testing may also be a part of the screening process in the disembarking protocols, as SVG received 3000 rapid test kits from Venezuela earlier this month.