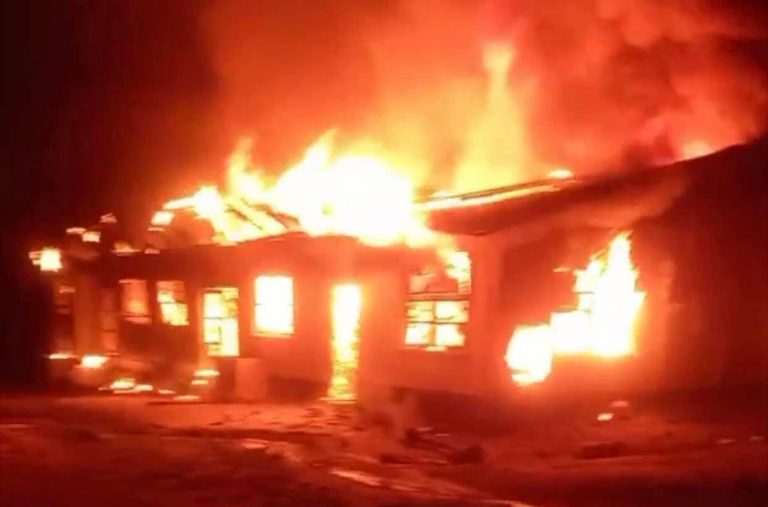 Regional / World
May 22, 2023
GUYANA: 19 children confirmed dead in school dormitory fire
The  Guyana Fire Service has confirmed that at least 19 children have died as a result of a major fire at the Mahdia Secondary School dormitory on Sunday, May 21.
According to a press release from the fire service, they received a report of the fire at 11:15 pm on Sunday.
"… when firefighters arrived on the scene, the building was already completely engulfed in flames, resulting in 19 children losing their lives by the time it was extinguished," the release said. Of the deceased, there were 18 girls and one boy.
Fourteen children died at the scene, while five died at the Mahdia District Hospital.
Two children remain in critical condition, while four are nursing severe injuries as a result of the incident. These six persons were air-dashed to Georgetown for medical attention, while five remain admitted at the Mahdia hospital, and another ten are in observation.
Firefighters managed to rescue some twenty students by breaking holes in the north-eastern wall of the building.
The Guyana Fire Service said they are currently working to determine what caused the blaze.
Guyana President, Irfaan Ali has described the incident as "horrible" and "painful".
Source: Guyana Fire Service