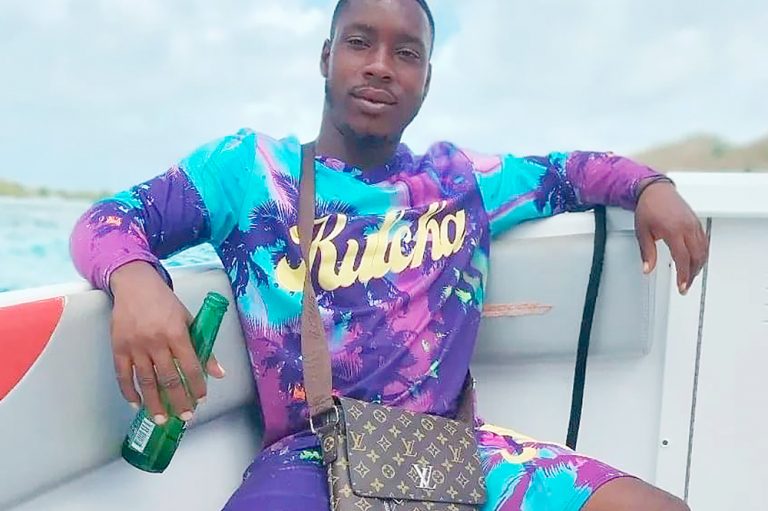 Regional / World
February 28, 2023
Vincentian identified as man shot to death in BVI
The police have now ascertained the identity of the man murdered in the parking lot across from UP's Cineplex two weeks ago on Sunday, February 12.
He has been identified as 23-year-old Jahkeem Christopher of St Vincent and the Grenadines who was visiting the BVI.
The Royal Virgin Islands Police Force (RVIPF) said in a media release that he was positively identified by family members residing on Tortola.
"Detectives have so far charged one man, Hasani Frett, 37, of Greenland in his death. Frett faces the charges of murder, inflicting grievous bodily harm and possession of a firearm with intent to endanger life," the RVIPF stated.
When Frett appeared before Magistrate Kadeen Palmer recently, the court learned that the accused man was not the shooter in the fatal incident. Frett is currently on remand at His Majesty's Prison in Balsam Ghut.
In the meantime, RVIPF said, "detectives are aware that other persons were involved in the murder and are therefore seeking any information that could help with identifying the other assailants."
"Persons can contact Crimestoppers tipline number anonymously at 800-8477 or 1-284 800-8477. Alternatively, persons can call 368-9345," the police added.
According to the Director of Public Prosecutions, Tiffany Scatliffe-Esprit, Frett and an associate had just left a nightclub in Road Town and boarded their vehicle just before daybreak on Sunday, February 12.
Reports are that they were parked in the vicinity of multiple surveillance cameras. It is alleged that while the two men were seated in their vehicle, three masked bikers rode up and surrounded the car.
The court heard that Frett's associate, who was in the passenger's seat of the vehicle, pulled a gun and fired shots at the bikers — fatally wounding one. The other two bikers as well as the shooter fled thereafter but reports are that an unsuspecting woman was also shot in the leg.
The court was also told that when police arrived at the scene, the deceased gunshot victim was found masked with two loaded guns in his possession (BVI NEWS).