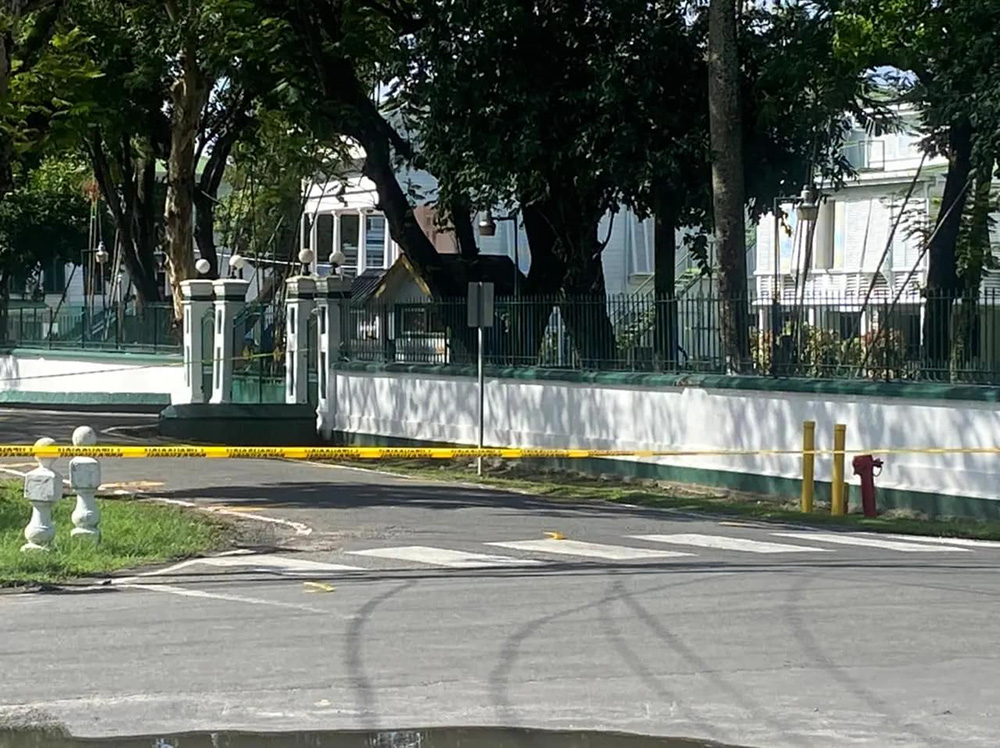 Regional / World
December 17, 2022
REGIONAL: Nigerian man shot after attack outside Guyana State House
A Nigerian man has been identified as the attacker who disarmed and wounded members of the Presidential Guard outside the Guyana State House on Thursday.
Guyanese media say the attacker is 25-year-old Bethel Ikenna Chimezie, who turned up at the southeastern guard hut at State House, the official residence of President Irfaan Ali, around 7:30 am on December 15.
He confronted the security detail there, and reportedly told the guards, "I want the President".
News reports detail that the suspect then pulled a knife from his pants and stabbed a member of the Presidential guard five times in the neck and about the body. The victim has been named as Telon Perriera.
An officer of the same rank, who was part of the security detail, was relieved of his firearm by the suspect. He then retreated to Carmichael Street where he opened fire on the officers.
Cell phone footage of the exchange of gunfire between the suspect and the officers was recorded by motorists in the area and has been making the rounds on social media.
The Nigerian national was pursued to New Market Street where he was eventually shot.
Both suspect and victim were rushed to hospital for medical attention.
A statement from the Guyana Home Affairs said President Irfaan Ali and his family are safe and an active investigation by the Guyana Police Force (GHF) is underway.
Guyanese media report that the GPF has requested information from the International Criminal Police Organisation (INTERPOL) on the Nigerian attacker.