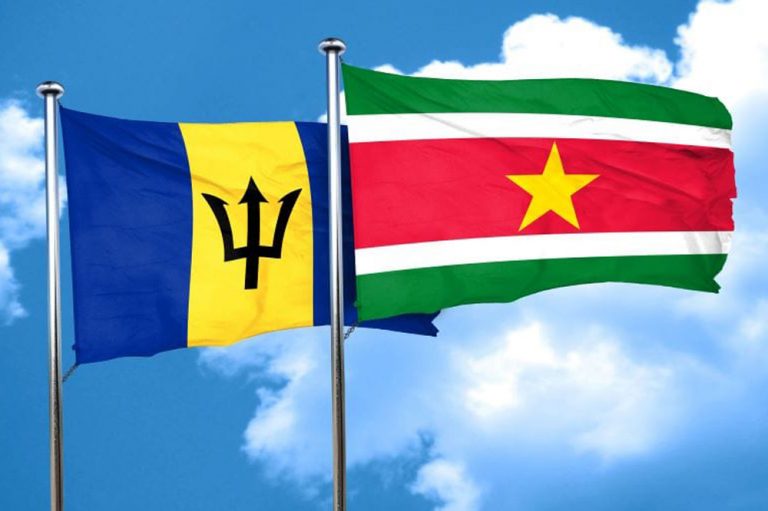 Regional / World
December 2, 2022
Barbados and Suriname intensify their demands for reparations
Caribbean demands for reparations for slavery, genocide and colonial plunder have intensified recently with positive actions by the governments of Barbados and Suriname.
The government of Barbados is actively pursuing claims against the estate of a current Conservative Parliamentarian in Britain, whose family has been one of the main beneficiaries of the inhuman systems of slavery and plantation agriculture. It is pursuing damages against Richard Drax, Conservative MP for South Dorset in the British House of Commons and owner of the well-known Drax Hall estate in Barbados.
Hall's family acquired infamy for its role in both the slave trade as well as plantation slavery in Barbados and even the wider hemisphere. His ancestor, Sir James Drax, was one of the earliest colonizers in Barbados, pioneering the plantation system in the 17th century and playing a major role in the development of sugar production.
In order to be assured of a supply of labour, he played a leading role in the development of the slave trade, owning two ships and even having agents in Africa to organize the kidnapping of Africans for the odious trade. Yet, on top of the huge profits accumulated from such activities when slavery was officially abolished, the British government "compensated" him for the "loss" of his slaves.
The family received the fabulous sum of four million, 293,000 pounds in 1836. Of course, the slaves got none.
The 617-acre Drax Hall plantation is part of the inheritance from slavery.
Today the Drax family is estimated to be worth at least 150 million pounds, owning 23 square miles of property in Dorset an estate in northern England and property in Jamaica, among other investments, all derived from the slave
adventure.
The Barbados government is making out a case against Drax, and the MP has already flown to Barbados for talks with the government.
If successful, plans are being considered to turn the Drax Hall plantation into a large Afro-centric museum and to use a large portion of the land for social housing for low-income Barbadian families.
It is also recommended that Drax should contribute towards the cost of the housing.
The Drax family is just one of those who profited from slavery to face the demand for reparations. Other families, including the British royal family, perhaps the biggest beneficiary, will also be pursued.
The government of Suriname is also taking up the fight and is expecting a formal apology from the Dutch government as stage one in its reparations battle.
The Dutch were among the largest slave traders besides their role in slavery in Dutch Caribbean colonies.
(Based on article in THE GUARDIAN, UK, Nov. 26, 2022)