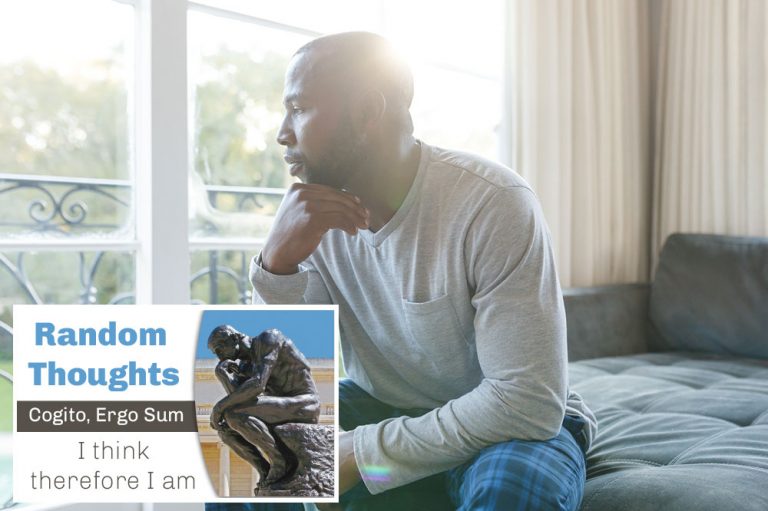 Random Thoughts
October 7, 2022
Why some things are the way they are
There are quite a few unsavoury things, deeply embedded in our way of life, that show no sign of change anytime soon. We see them. We talk about them. We do nothing about them.
Repeated abuse of women
One of these things that come readily to mind, is the repeated abuse of some women by their boyfriends, partners or husbands. We recognize the fact that some men have the proclivity to be physically abusive and that women are often vulnerable targets. With technology, these days, we sometimes get the script played out before our eyes.
The deep-seated problem does not start and end with the abusive male. It also includes the common reality of unending hardships, and the consequential restrictions on a path towards self-reliance that many women face.
Sufficient jobs are not currently there. And even where some women are employed, what they earn is not enough to sustain them and their children. It really is a tough world out there for these women.
Afeisha's Story
Here is a true story. The facts have been slightly altered to protect the abused.
Afeisha is a 32-year-old female who has two children. The older child is now 16 years and hopes to do CSEC at the end of this school year. The younger of the two is a cute three-year-old boy.
Afeisha moved out of a very cramped, overcrowded family house in North Leeward. There were nine persons living in a two-bedroom dwelling unit – the bath and a place for cooking, on the outside, both enclosed by upright galvanized sheets.
From Bad to Worse
Afeisha went to live with her boyfriend – the father of the three-year-old, leaving the now 16-year-old daughter behind to be cared for by her grandmother. Though quite intelligent, Afeisha has not had a job for most of her adult life. While living with her boyfriend, her life revolved around taking care of the little boy, doing domestic chores and suffering the occasional abuse of the sometimes-absent boyfriend. Living conditions there were not close to being satisfactory.
She felt trapped, with little chance of escape. Every now and again, she had to ask her boyfriend for money to help purchase school and other supplies for her daughter. No one else was doing so consistently. The father of the daughter had long disappeared from the picture.
Whenever Afeisha returned home with a personal toiletry item, her boyfriend would interrogate her – challenging her to give the name of the man who would have given it to her. Sometimes, an unkind slap to the head or body would form part of the interrogation.
As luck would have it, Afeisha was able to get a job in Kingstown, through the intervention of a female friend from her old neighbourhood. Within three months of getting the job, and after another frustrating experience with the boyfriend, she decided to move out. She left the toddler with him and his mother, and moved into a for-rent one-bedroom apartment in Campden Park.
How much is the rent?
It soon turned out that her landlord wanted more than rent money from her. His initial kind consideration turned into a demand for consideration in kind. She made a bad choice in renting an apartment that she couldn't afford to keep, based on her wages, and given her other costs for transportation, lunch and the upkeep of her older child.
The father of the toddler is now asking her to come back home. She is actively thinking about it.
What we should do
This is not an uncommon situation. I am sure that most readers of this article will know of someone who has had similar challenges.
I am aware that our government, as well as international donor agencies frame development projects in such a way that preference is given to the employment of women and to building their self-reliance. Progress has been constrained by the very challenge of job creation. With an expected rise in visitor arrivals and the expansion of our tourism plant as a whole, the demand for suitably trained young women will increase. More female entrepreneurs are also emerging. Jobs that were within the purview of men, are now being taken up by women. This is good, but much more has to be done.
In the meanwhile, I suggest that we build two or three hostels, specifically intended for women in transition. While they are hosted there, they will be expected to participate in training programmes, designed to lift their self-esteem, their communication skills and other basic requirements of the workplace. If they could be thought how to be entrepreneurial and get involved in agro-processing, that would be a bonus.
The more we act to preserve the dignity and independence of women, the less they are likely to be complainants at a police station, fighting for justice and appealing for the abuse to end.