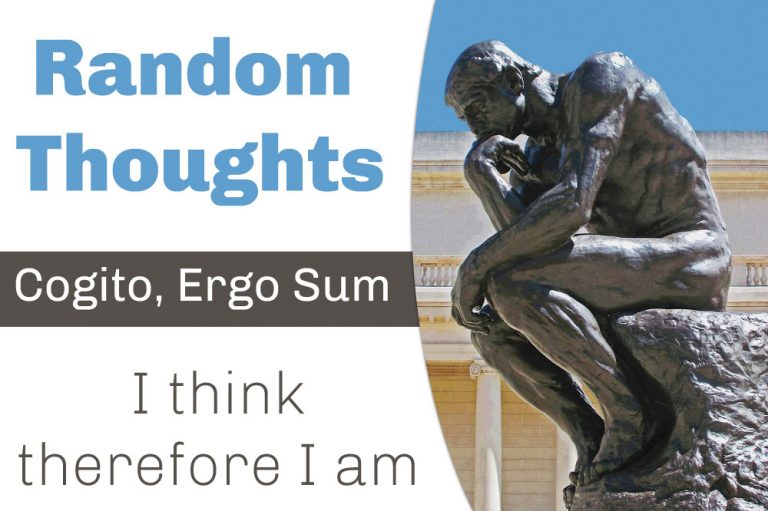 Random Thoughts
July 1, 2022
Staying home for Carnival
This year, I feel compelled to stay home for carnival.
These are my reasons:
Seven reasons
When I see the debauched behaviour of a sizeable contingent of H20 soca patrons, who with difficulty, were trying to "wine" their way back home last Sunday morning, and staining the image of what good carnival revelry was intended to be. I am turned off.
When I listen to the very tired and unimaginative lyrics of Fireman Hooper (and others), despite the infectious rhythms, my feet refuse to respond. What's up Fireman with – " let me outta de pen / ah going crazy agen" ? How many times, my soca hero, how many times? I have a line to add – "When will it end?". I am turned off.
When the flashing reminders prick me in my head and say that Covid has not yet left us. I have to take it easy and exercise care.
When I reflect on comments by people who should be thinking differently, that specific calypsoes, though not in any way defamatory, will not be played on certain radio stations – a direct counter to De Man C.P's reminder in song of James Mitchell's riposte that "Calypsonians could sing". I am turned off.
When I reflect on the pre-packed look-alike feather costumes of the mas bands, I ask myself why is the creativity of Vincentians diminishing like this. All I could think of singing is – " Ting same agen". They may look nice, but I am still turned off.
When I think of the huge price of admission for some private carnival events. And further, with a tag of $500 a bottle, I can't afford to drink Johnnie W. I will have to drink water instead. Perhaps the promoters are trying to make up for the lost Covid years. But still, I am turned off.
When I think of the high cost of living, I have to save the few pennies for which I currently work. I can afford a bit more than dry bread and butter but my car cries out for more….more gas and less fumes.
But, then again…
I really love my Vincy Mas. I want to hear the calypsoes. It will be an interesting competition on Sunday night. There are quite a few contenders. I want to see the performances of Boney Man, Zion I, Abijah, Tajoe and Brother Ebony ( who has a wedding invitation for me) , but most of all, I want to see and hear Shaunelle – a likely repeat winner.
Change in the face, sound and lyrics of soca.
I love the changing face of soca. The rhythms and arrangements are evolving nicely. Unfortunately, I can't say the same for the lyrics. I am inclined to attend the Soca Monarch competition on Saturday night. If I do, I am going to exercise some serious space management! I would love to see a young and very exciting talent emerge as winner. It is time. Make some room, Skinny Fabulous. Dress up!
I want to hear some good sweet-sounding steelpan on the road, especially for J'ouvert and early Monday afternoon. It must not be drowned out by the big sound systems that threaten to shatter the glass of show windows on Back street. If pan will be given its own space, I will be inclined to be there. It is not only Becket who should hold on, but also Potential, Starlift, Sion Hill, Elite and all the other steelbands.
Best wishes to the Carnival Development Corporation and all the stakeholders in Vincy Mas.
TING NICE AGEN …………. in some respects.