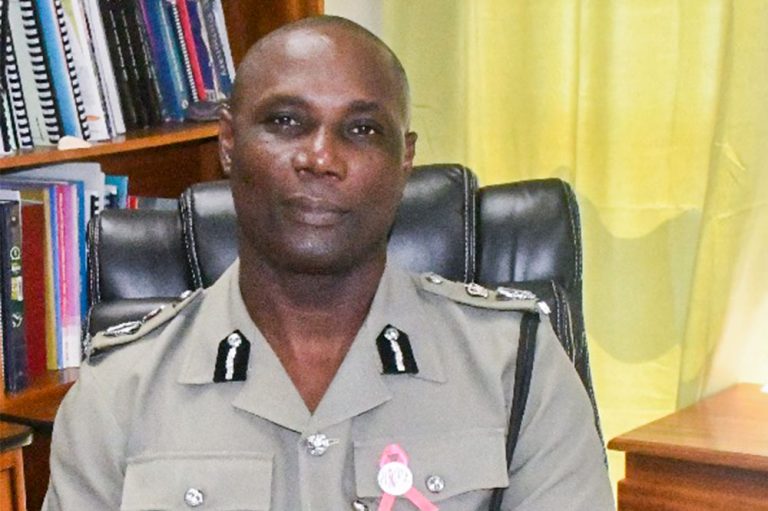 Press Release
November 19, 2023
Together we can reduce incidents of suicide
Commissioner of Police International Men's Day Message
November 18, 2023-Kingstown – International Men's Day (IMD) is celebrated annually on the 19th day of November. According to Wikipedia Free Encyclopedia, IMD is "a global awareness day for many issues that men face, including parental alienation, abuse, homelessness, suicide, and violence, celebrated annually on November 19.
The objectives of celebrating an International Men's Day are set out in 'All the Six Pillars of International Men's Day'. It is also an occasion to celebrate boys' and men's lives, achievements, and contributions, particularly for their contributions to nation, union, society, community, family, marriage, and childcare."
Fellow citizens, as we celebrate IMD, I wish to honour all the men of the Royal St. Vincent and the Grenadines Police Force (RSVGPF) for their sacrifice, bravery, and unwavering dedication to duty and country. Every day, these loyal men go above and beyond the call of duty to protect and serve the citizens and residents of St. Vincent and the Grenadines (SVG) in every kind of weather and under very stressful and dangerous circumstances. I want you to know that I appreciate your sterling contribution to nation-building and citizen security as the custodians of law enforcement in SVG. I encourage you to continue to execute your duty without fear or favour, malice or ill will, and respect for everyone; no matter what their status in life is.  Always strive to uphold the core values of the RSVGPF – Honesty, Integrity, Equity, Professionalism, Respect for Human Life, Transparency, Accountability, and Responsibility and, Welfare and Safety of Members.
The theme for IMD 2023 is "Zero Male Suicide." According to the World Health Organization (WHO), Suicide remains one of the leading causes of death worldwide. The WHO further posits that more than twice as many males die due to suicide as females (12.6 per 100,000 males compared with 5.4 per 100.000 females). These staggering statistics reveal that men and boys are more at risk when it comes to committing suicide. But there is hope! Together, we can work to reduce incidents of suicide globally and in St. Vincent and the Grenadines (SVG). How can we do so? By reporting and seeking help for those who are showing suicidal tendencies.
Men tend to choose to suffer in silence rather than to ask for help. I want to encourage men everywhere to seek assistance if they are battling with the issues of life – be it social, financial, gender, emotional, marital, or work-related among others. Breaking your silence and asking for help can save your life. So let this decade be the catalyst towards "Zero Male Suicide".
Happy and productive International Men's Day to males everywhere.