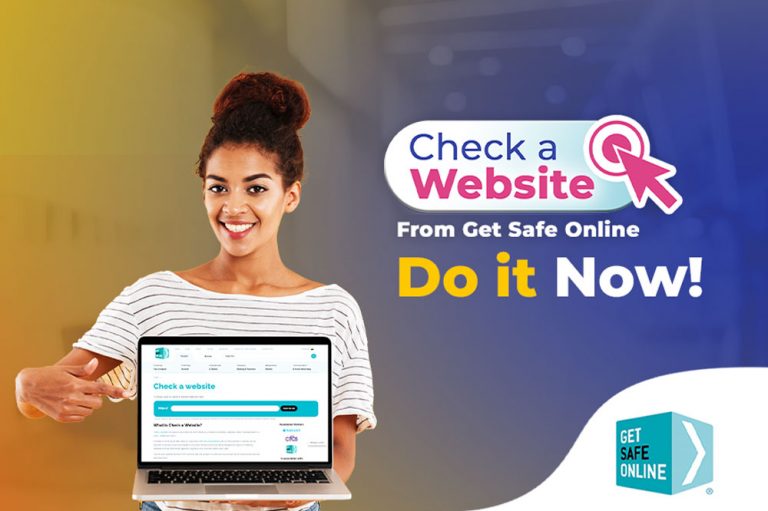 Press Release
September 19, 2023
Get Safe Online launches new 'Check a Website' service in SVG
Get Safe Online, one of the leading online safety resources in the world, is excited to announce the launch and introduction of its innovative 'Check a Website' service in Caribbean countries including St Vincent and the Grenadines.
This new service, available at www.getsafeonline.vc/checkawebsite/ empowers individuals and businesses to navigate the online world securely by verifying the legitimacy and safety of websites before engaging with them.
In today's digital age, where online activities have become an integral part of our daily lives, the importance of ensuring the safety and authenticity of websites cannot be overstated. With cyber threats on the rise, it's crucial for users to have tools that help them make informed decisions and protect their personal and financial information.
The 'Check a Website' tool offered by Get Safe Online provides users with an easy to use platform to assess the credibility of websites they intend to visit. By simply entering the website's URL, users can receive instant information about its safety status, potential risks, in seconds. It cleverly uses an algorithm to provide a trust score based on more than 40 data sources as well as thousands of reports of malicious websites from law enforcement agencies, regulators and consumer brands.
Tony Neate, CEO of Get Safe Online, comments: "We are thrilled to introduce the 'Check a Website' service to St Vincent and the Grenadines. As more individuals and businesses in the Caribbean region embrace the digital landscape, it's crucial that they have the necessary tools to protect themselves from online threats. Our service aims to provide users with the confidence to explore the internet safely, knowing that they are armed with the latest information about the websites they interact with."
National Telecommunications Regulatory Commission (NTRC) of St. Vincent and the Grenadines, Rhea Lewis, Consumer and Public Relations Manager comments: "The NTRC is delighted to once again be a partner of Get Safe Online in this initiative as Internet security is of the utmost importance when utilizing the Internet".
Get Safe Online is resuming campaign work in the Caribbean, thanks to funding from the UK's International Development Programme, provided by the UK Foreign, Commonwealth and Development Office.
The British High Commissioner to Barbados and the Eastern Caribbean, including St Vincent and the Grenadines, Scott Furssedonn-Wood comments: "'Get Safe Online' has had the great benefit of offering authoritative, practical information and advice to help people and small businesses across Barbados and the Eastern Caribbean protect themselves from cybercrime."
The Caribbean launch of the 'Check a Website' service aligns with Get Safe Online's mission to promote online safety and security awareness in the Caribbean region. By putting the power of information in users' hands, the organization seeks to create a safer online environment for everyone.
To access the 'Check a Website' service in St. Vincent and the Grenadines and start making more informed online decisions, www.getsafeonline.vc/checkawebsite/