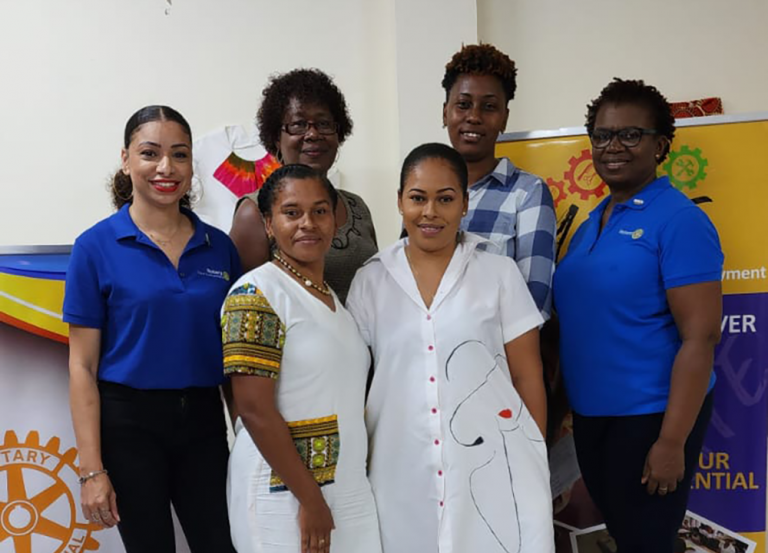 Press Release
September 16, 2023
Rotary Club of St Vincent South donates sewing machines to YATE graduates
The Rotary Club of St Vincent South, through its Women Empowerment Project, donated four sewing machines to graduates of the Youth and Adult Training for Employment (YATE) programme who have successfully completed their Level 1 skills training in Garment Production.
The purpose of the Women Empowerment Project, which was launched post Soufriere volcanic eruption in 2021, was to empower and equip unskilled females of the Red Zones with trade skills and resources in order for them to be able to generate income.
YATE is designed to train unemployed youths and adults in Caribbean Vocational Qualification Level 1 programmes, to provide quality, competency-based certification consistent with labour standards.
The four recipients who participated in the YATES programme are Kaywana Byron, Shamara Nanton Shanis Cordice and Thekeisha Nanton.
The Garment Production Course was held at the Georgetown Technical Institute under the YATE programme and was facilitated by Miss Sofilia Blucher of Somache Fashion Consultancy.