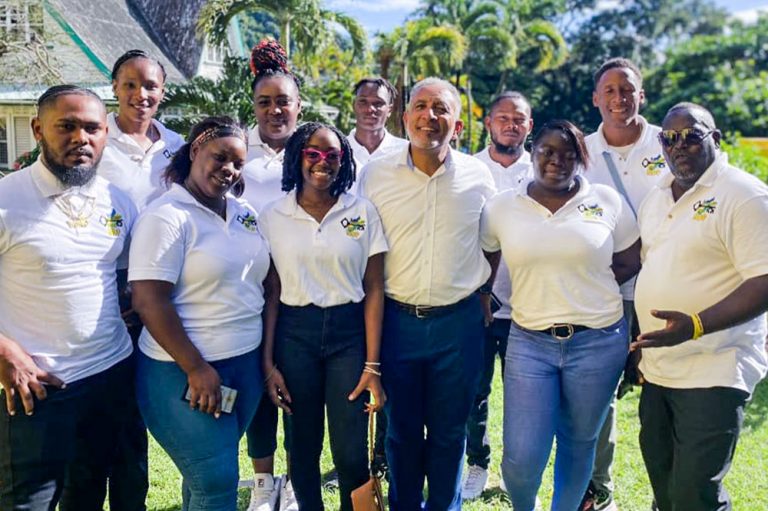 Press Release
September 15, 2023
ULP Government has failed the young people of SVG – NDP
The Unity Labour Party (ULP) Government has failed the young people of St Vincent and the Grenadines, the Opposition New Democratic Party (NDP) has said.
"It is time for a national campaign to enable young people to make a good life for themselves in St Vincent and the Grenadines. The NDP believes that a large number of young people leave our shores because of the harsh economic conditions in the country. Youth unemployment remains one of the highest in the region," a release from the NDP said.
According to the release, four out of 10 young people are unemployed and SVG's poverty rate is higher than the average (23%) for the Eastern Caribbean.
"More than one in three children and 37% of youth live in poverty in SVG," the release said.
Commenting on the situation, President of the NDP, and Leader of the Opposition Godwin Friday, said, "The ULP government has failed our young people. After 22 years in government they offer no hope and no plan for the future. By every metric, the government is failing our young people. Youth unemployment is alarmingly high. Our migration rate is among the highest in the Eastern Caribbean and poverty remains a fact of life for too many young people.
"I want to create a future where everyone who chooses to live in St. Vincent and the Grenadines has the opportunity to do so and have a quality life. The NDP will increase training in key sectors, invest in new businesses, cut student interest rates to make it easier to go to college and ensure that every young person has an opportunity to develop their skills and prospects here in St Vincent and the Grenadines."
Friday added, "My colleagues and I will be talking with young persons throughout the country to hear first-hand the issues they are facing and how we can work together to address them."