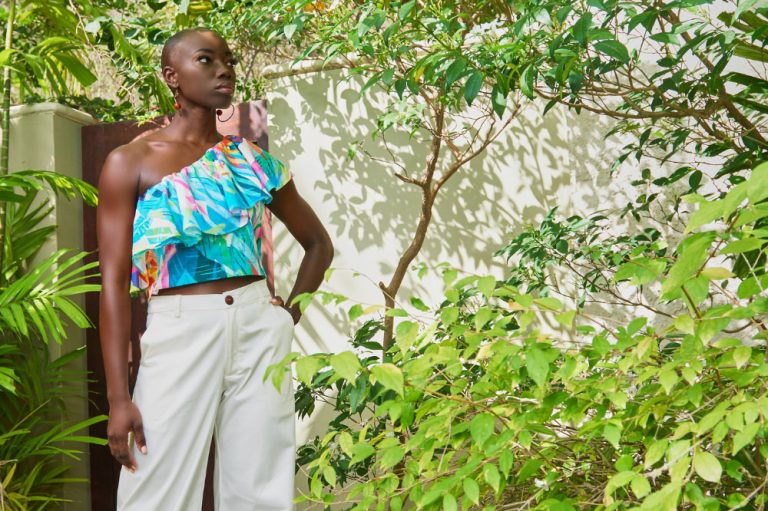 Press Release
September 8, 2023
Bequia Threadworks launches fashion brand 'NOYO'
NOYO, an ethical and sustainable fashion brand producing effortless resortwear in St Vincent and the Grenadines has launched its 'Into The Wild' collection online!
NOYO was created under the umbrella nonprofit, Bequia Threadworks, which was founded to empower women on the island by breaking the cycle of economic scarcity for their team of artisan seamstresses and creatives. The brand's mission is to create tropical resortwear pieces loved for years to come while sharing the essence of the Caribbean with all its customers.
'Into The Wild' – NOYO's first collection – was designed and manufactured on island by the Bequia Threadworks team. Design & Product Manager, Odini Sutherland, sought inspiration in the bold elements of Caribbean culture when creating this collection, and collaborated with regional talent to bring it to life. James Hackett, Trinidadian graphic illustrator and designer, created 'Birds of Paradise': the 2023 signature print. Operating with a slow fashion mindset, all NOYO apparel is thoughtfully designed using organic, natural and low impact fabrics (such as organic cotton, bamboo, hemp and linen) sourced by trusted partners and in limited quantities to avoid waste.
Shop NOYO online at www.noyobequia.com or visit the Bequia Threadworks Boutique on Back Street, Port Elizabeth. Open Monday to Saturday 9AM to 5PM.